Last week, Twitter tried to map the world as best it could.
The microblogging service released a series of maps containing every geotagged Tweet since 2009. Though only about 1 percent of Twitter's users geotag their tweets, that's still quite a few tweets to map -- and the resulting images are gorgeous.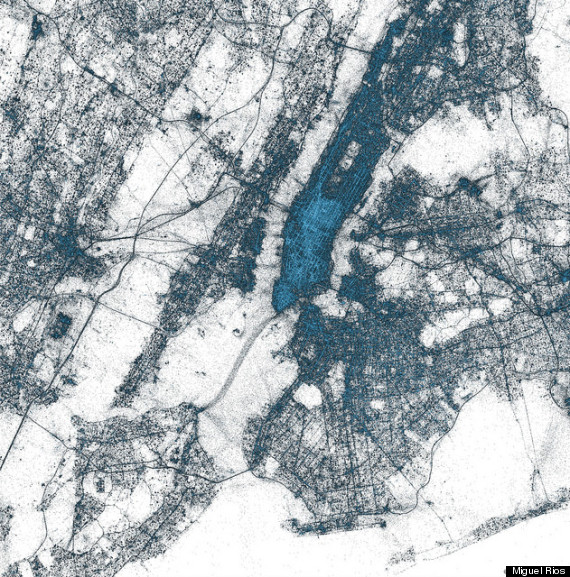 New York City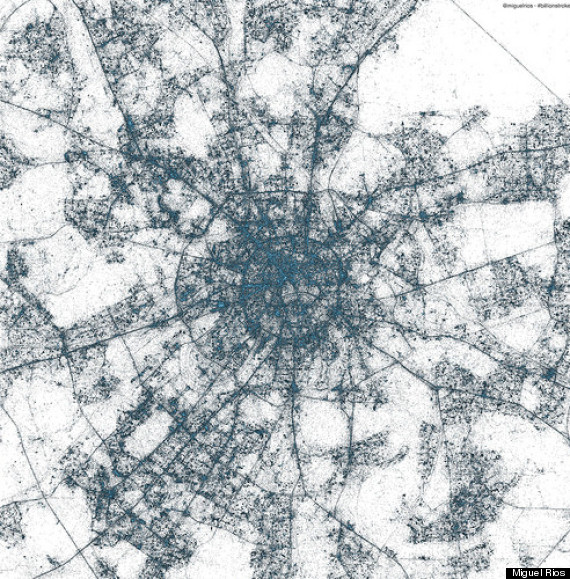 Moscow
But we should be careful what we extrapolate from these maps. As The Atlantic Cities' Emily Badger described in February, the density of geotagged tweets may not be well matched to actual population density.
For example, Twitter's map of Europe may give the impression that the United Kingdom is more densely populated than continental Europe. However, given that much of Western Europe has Internet access and usage habits comparable to the United Kingdom, the relative dearth of tweets on the mainland likely reflects the fact that Twitter is primarily an English-language medium.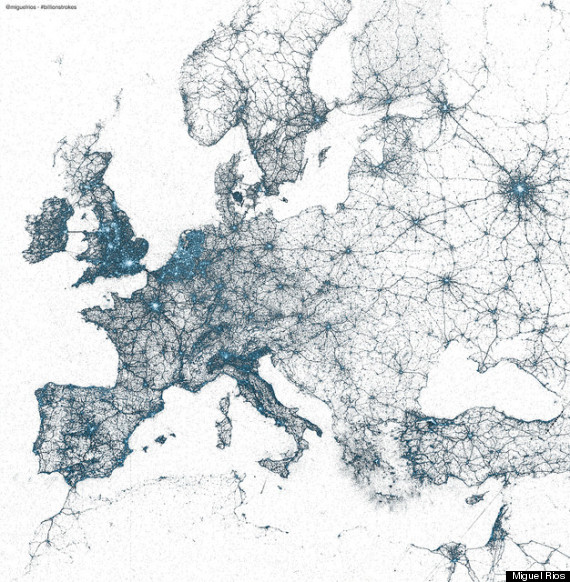 Europe
So the Twitter maps are pretty, and pretty informative, if the information you want to know is "who geotags their tweets?" But take care, amateur data-hounds. The conclusions that can be drawn from them is limited.
BEFORE YOU GO
PHOTO GALLERY
15 Things We Never Want To See On Twitter Again