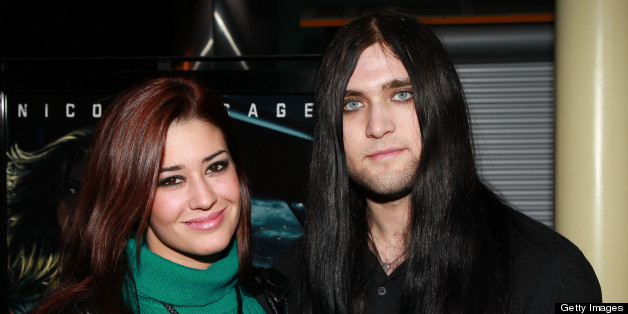 Nicolas Cage's son, Weston Cage, is officially single.
According to TMZ, Cage's divorce from singer Nikki Williams has been finalized.
Cage filed for divorce from Williams in October 2011, citing "irreconcilable differences." According to court documents obtained by E! News, he listed October 24, the couple's six-month wedding anniversary, as the date of separation.
Cage and Williams married in April 2011 after a two-week engagement. A little over two months later, both were arrested on domestic violence charges, after which Cage announced that he planned to file for divorce.
TMZ reports that Williams will get to keep her wedding ring in the split, which is fitting considering she released a song called "Pawn My Wedding Ring" shortly after Cage filed for divorce.
It's not the first time a celebrity couple's divorce process lasted longer than their marriage. Click through the slideshow below for five others with similar circumstances, including Weston's famous dad.
PHOTO GALLERY
Celebs Whose Divorces Lasted Longer Than Their Marriages
Keep in touch! Check out HuffPost Divorce on Facebook and Twitter.