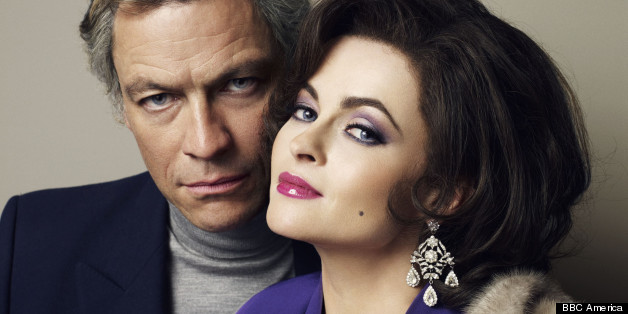 Although we're still traumatized from the national nightmare that was Lifetime's unanimously derided "Liz and Dick" biopic, BBC America is hoping to soothe our collective pain with "Burton and Taylor," with Dominic West And Helena Bonham Carter taking over the titular roles last played by Grant Bowler and Lindsay Lohan.
The network has released the first photo of West and Bonham Carter for the 90-minute drama, which follows Richard Burton and Elizabeth Taylor's private and public relationship, played out against their ill-fated appearance in a 1983 revival of Noel Coward's stage play, "Private Lives." The drama premieres this fall on BBC America and was written by William Ivory ("Made in Dagenham," "Going for Gold") and directed by Richard Laxton ("Effie," "Him And Her," "Hancock").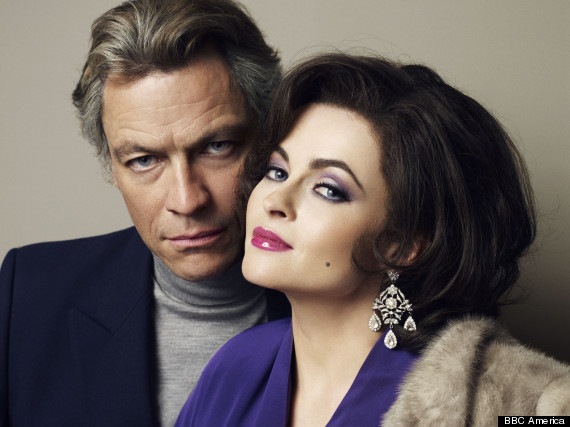 In a recent statement, BBC Worldwide America General Manager Perry Simon said, "We are thrilled to bring 'Burton and Taylor' to BBC America's Dramaville. With the incredibly talented and award-winning Helena Bonham Carter and Dominic West in the title roles and a compelling script from William Ivory, 'Burton and Taylor' captures the final and complicated reunion on stage of two British and Hollywood icons. We're excited to tell this story in the tradition of the great BBC dramas our audience has come to expect."
Alas, poor "Liz and Dick," we hardly knew ye!
Will you watch BBC America's take on "Burton and Taylor"? Weigh in below!
PHOTO GALLERY
100 Tweets About "Liz & Dick"