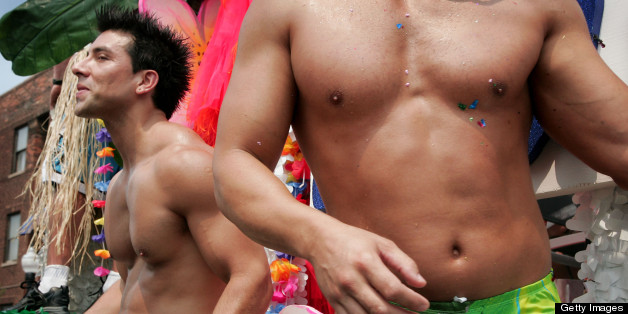 A Chicago man's online petition calling on organizers of the city's Gay Pride Parade to ban all Illinois politicians from participating in the festivities due to the failure to pass the state's gay marriage bill has garnered over 1,000 signatures.
The Change.org petition, authored by Curtis Bumgarner, reads:
How could they not hear the people cry out for equality? So why should we be subjected to hear them cry out for votes and elections during our time of being proud of who we are and the battles we have overcome? Not to mention the assault of publications handed out by them or their employees during our festivities--IF YOU CAN'T HELP US--WHY SHOULD WE HELP YOU?
As of Tuesday morning, the petition has been signed by 1,059 supporters.
Richard Pfeiffer, the Chicago Pride Parade's principal organizer, told ChicagoPride.com that, despite the petition, the parade has no plans to bar state politicians from participating. As of Monday afternoon, only two House lawmakers -- Rep. Sara Feigenholtz and Greg Harris, the marriage bill's chief sponsor -- are registered to take part in the parade.
"Parade day should not be a day of division and rancor, but rather one of love, pride and unity," Pfeiffer told ChicagoPride.com.
A group of the gay marriage bill's sponsors on Monday issued a public apology addressed to same-sex families and marriage equality advocates after the Illinois House of Representatives -- which has a supermajority of Democrats -- failed to take a vote on the legislation prior to the spring legislative session's adjournment last Friday. The bill will now likely not be considered again until the fall veto session in November.
The 44th annual parade is set to step off on June 30.
BEFORE YOU GO
PHOTO GALLERY
Gay Marriage In The United States