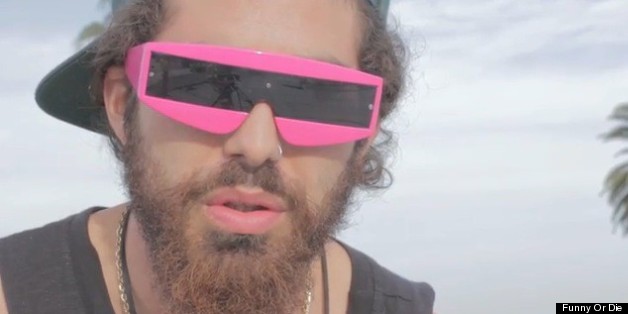 LOS ANGELES -- It happened again. You just got burned in the esoteric band/book/film knowledge department by your average neighborhood hipster and the conversation has got you down in the dumps.
Here's something that'll make you feel better: "Hipster Confessions," new micro-comedy shorts by duo Michael and Raul of B4D TV.
The 30-second spots, written and directed by Los Angeles resident Michael Livingston, feature hipsters in an unusual light. They're completely genuine, uncharacteristically open and in full confession mode about their most shameful attempts to play it cool.
The series is based on "completely real" confessions, wrote Livingston in an email interview to The Huffington Post. Livingston and his comedy partner, Raul Villarreal, both live in Franklin Village -- a neighborhood that Livingston describes as "a hipster Mecca."
The duo plans to publish new videos every Tuesday, and today's video is about the hazards that come with dating fashionable hipster men. But our favorite one so far has to do with the most pathetic reason ever to get a tattoo.
WATCH:
Livingston and Villareal's other video short work includes the series "Food Porn" and the cooking show "Breakfast For Dinner."
Check out more "Hipster Confessions" in the video below.
BEFORE YOU GO
Forbes and Nextdoor.com came up with a list of Top 10 Hipster neighborhoods after putting together data on more than 250 neighborhoods in the biggest American cities.
PHOTO GALLERY
Top 10 Hipster Neighborhoods