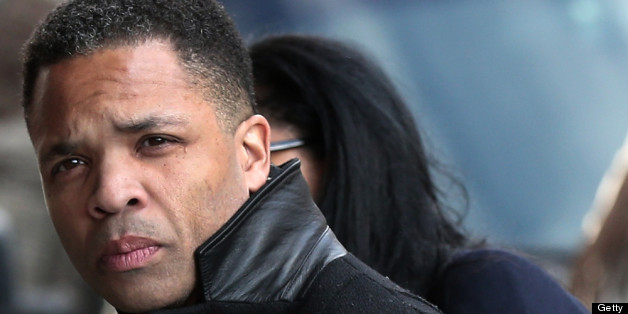 Ex-U.S. Rep. Jesse Jackson Jr. has reportedly submitted a request to keep information about his medical condition out of the public eye in his upcoming sentencing proceedings -- despite his defense team planning on using the information as rationale for a lighter sentence.
According to the Chicago Tribune, Jackson on Monday asked a judge to seal part of a sentencing memorandum, due to the court Friday, that reportedly will contain "personal, sensitive details about his medical condition."
Jackson, A Chicago Democrat, resigned from Congress last November after several months on medical leave while he underwent treatment for bipolar disorder and depression. He and his wife ex-Chicago Alderman Sandi Jackson both pleaded guilty in February to using $750,000 in campaign funds on lavish personal expenses. Both are scheduled to be sentenced on July 3.
According to CBS Chicago, Jackson's request that the "sensitive" information be sealed from public view was declined Tuesday afternoon by U.S. District Judge Amy Berman Jackson (no relation). The judge reportedly said she could not grant the request without first seeing the actual sentencing memo, but added the defense could resubmit their request once the document is in.
Jackson, 48, faces a maximum sentence of five years in prison plus a fine of $250,000. His wife Sandi, 49, could go away for one to two years.
Dozens of letters have poured in to federal judges in the weeks preceding the sentencing date with petitioners lodging requests for both mercy and punishment.
BEFORE YOU GO
PHOTO GALLERY
What The Jacksons Bought With Campaign Cash