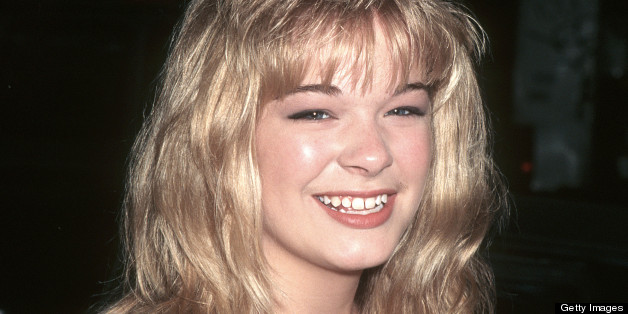 LeAnn Rimes was just 13 years old when she became a star in the country music world. Now, at 30 years old, she knows a thing or two about child stardom and how it can mess with your mind.
In a blog post for Yahoo!'s omg! Insider, Rimes describes how life as a child star in today's day and age must be even harder than it was for her in the 1990s.
Social media, she says, makes it so easy for people to criticize those in the limelight. Children in the spotlight might not always be able to "differentiate between what's real and what's not, to not judge yourself by the misconceptions of others or the opinions of others," she says.
Visit omg! Insider to read LeAnn Rimes' full post.
"It's very confusing when you've been on a pedestal for a really long time, and then that success goes away for some people, or all of a sudden people build you up to tear you down," Rimes writes. "People don't come out of the other side of it with a clear head, and I think that's probably the biggest thing. Having had it all as a child and growing into an adult, it definitely messes with your mind a little bit."
"For former child stars who are struggling, I wish them well," she continues. "All you can do is have at least one person around you that will listen to you ... and that you respect enough to listen to also, even when they tell you the things you don't want to hear. If someone wants to take care of themselves, it's really their decision. No one can really force them to do so."
The issue of how celebrity affects kids has been making headlines recently with the downward spiral of Amanda Bynes.
Once a promising comedic actress, the former Nickelodeon star has been unraveling over the past two years. Her behavior has become increasingly erratic throughout the past few months with bizarre acts, anti-gay jabs, celebrity feuds and a reckless endangerment arrest.
Former "Matilda" actress Mara Wilson talked about child stars in an article she wrote for Cracked last week. Like Rimes, Wilson explained how the people surrounding a young actor have a major influence, for better or for worse. Another issue is the addiction of attention.
"They get used to all this adoration and adulation," Wilson told Katie Couric. "Attention is like a drug to them. Then all of a sudden it's taken away from them and then how do they react? They don't know how to react."
While Wilson gave up fame at 13 years old, that is when Rimes earned hers. Since then, she has had to deal with the dissolution of her first marriage and her very public affair with now-husband Eddie Cibrian in front of the world. That "emotional roller coaster" led her to seek professional treatment last year.
"I went in and took care of myself because I was stressed, I was depressed and anxious, and I didn't know how to process everything," Rimes recently told Us Weekly, noting that her "whole life has been out there for everyone to judge" since she was a teen. "Going away was something I really needed to do."
BEFORE YOU GO
PHOTO GALLERY
Child Stars: From Mild To Wild