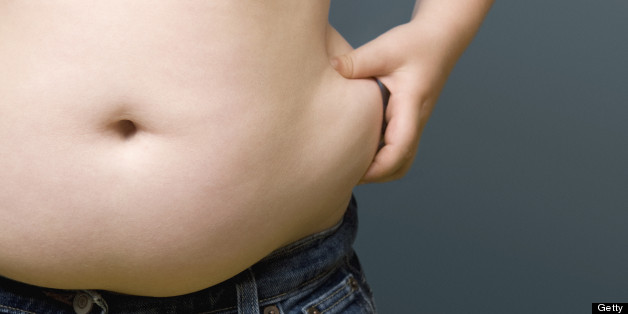 WASHINGTON -- A new report reveals that residents of Northern Virginia are fat -- and getting fatter.
"How Healthy Is Northern Virginia?," a report released Friday by the Northern Virginia Heath Foundation, sheds light on the sad state of health in NoVa, an area whose residents often consider themselves more Washingtonian than Virginian.
Among the startling statistics:
Over half of adult residents — more than one million people — are overweight or obese, and more than one quarter of all youth are overweight or obese.
Close to one in four adults has not had a dental visit in the last two years; one in five children hasn't seen a dental provider in the last year.
One in five adults — more than 340,000 people — are at risk for binge drinking.
More than one in four youth – in every city and county studied — reported feeling sad or hopeless for two or more weeks in a row.
Compared to Virginia as whole, the region had higher rates of births with late prenatal care, and six localities (Prince William County and the cities of Alexandria, Fairfax, Falls Church, Manassas, and Manassas Park) exceeded the statewide rate of births without early prenatal care.
In 1995, just over half of Virginia adults had a BMI (Body Mass Index) over 24.9, the controversial threshold for a healthy weight. Today, 61.2 percent of adults statewide are overweight or obese (as of 2010), a rate lower than the national average of nearly 70 percent. (Maryland's rate: 64.1 percent.)
Friday's report looked at four counties -- Arlington, Fairfax, Loudoun and Prince William -- and the cities of Alexandria, Fairfax City, Falls Church, Manassas and Manassas Park.
Of these, Fairfax County fared best:
Fairfax County is the healthiest locality in Northern Virginia in terms of death and disease rates, but many residents are still at risk of poor health because they lack health care and face a high patient-to-doctor ratio, according to a new report.
Although Northern Virginia is frequently cited for its high average income, 6.8 percent of NoVa residents live below the poverty line. The authors of "How Healthy Is Northern Virginia?" acknowledge the role poverty plays in poor health, but say it's not the sole factor:
We know that some of these realities are based on income -- or, rather, limited income. But others are not. They reflect the fact that many residents, from various income levels and various racial and ethnic groups, face conditions that are challenging to their health.
Obesity rates have also steadily increased in the District over the past 15 years:
Fifteen years ago, District of Columbia had a combined obesity and overweight rate of 47.7 percent. Ten years ago, it was 51.6 percent. Now, the combined rate is 54.8 percent.
Despite that, D.C. is consistently ranked one of America's fittest cities.
PHOTO GALLERY
Most And Least Obese States In 2012