Last week, the Urban Resource Institute in partnership with the Mayor's Alliance For NYC's Animals launched People and Animals Living Safely, a new initiative in which a New York City shelter will welcome the pets of victims of domestic abuse.
According to a URI press release, more than 40 percent of domestic violence victims remain in abusive situations for fear of leaving their pets in danger.
"I needed to leave immediately and I couldn't leave (Rottweiler) Jasmine behind. I knew she would be the target of all his anger," violence survivor Muriel Raggi told the New York Daily News.
The dog went to a foster family when Raggi left her abuser.
"I remember lying in bed at night, with so many fears and worries swirling in my head, wishing I could have my dog Jasmine next to me to provide raw affection, comfort and support," she said in the press release. "URI PALS will ensure that other survivors with pets won't face the heartbreaking choices I did."
Story continues after photo.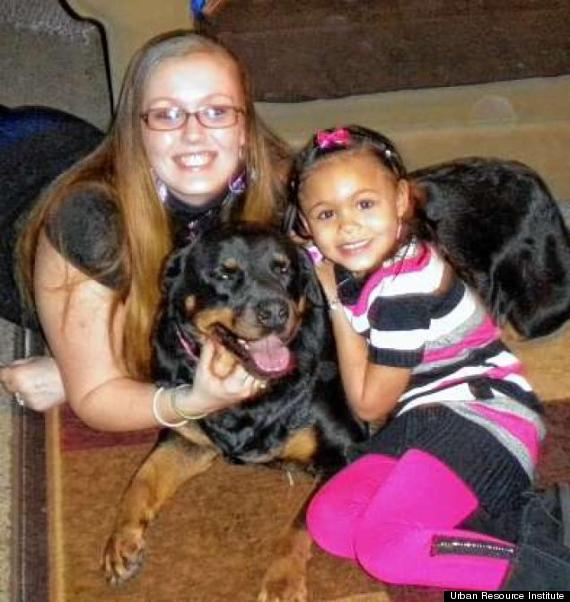 PALS will offer pet-friendly housing and resources for victims' animals, including shelter apartments with crates, food, toys and litter boxes, according to NY1.
During its 6-month pilot phase, PALS will accept cats and smaller animals, but plans are in place to expand and include dogs in the future. The program is the first of its kind in New York City and one of few to allow pets around the country.
"Pets are members of the family," URI President Nathaniel Fields said in the release. "No one should have to make the impossible decision to leave them behind during times of crisis."
Visit URI's website for information on how to keep loved ones safe in domestic violence situations. To learn more about fostering pets in crisis, visit the Alliance online.
BEFORE YOU GO
PHOTO GALLERY
13 Awesome Animal-Human Reunions