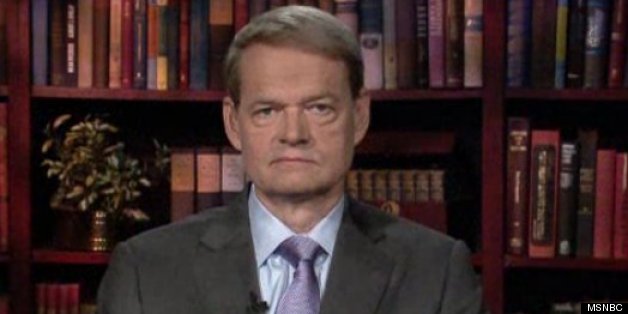 Gallup explains what happened in 2012, and some of it may sound familiar. Everyone has an opinion about Chris Christie's decision to call a special election in NJ. Meanwhile, voters think the House and Senate need more women. This is the HuffPost Pollster update for Tuesday, June 4, 2013.
GALLUP: HOW FOUR SMALL PROBLEMS CREATED ONE BIG MISS - "Gallup, the polling firm that took a major hit last year for finding better results for GOP presidential nominee Mitt Romney than other pollsters found, offered a detailed mea culpa on Tuesday, citing a confluence of small issues that tipped its results rightward...On Tuesday, at a press briefing and in a 17-page report, Gallup named four factors that lessened the accuracy of its polling. As expected, no one problem alone accounted for its difficulties in 2012. "None of these factors are large, in and of themselves," said Gallup Editor-in-Chief Frank Newport, "in the sense that they are not moving the numbers 10 points, 5 points." However, each of the four nudged Gallup's numbers slightly in Romney's favor, making them collectively "significant enough," according to Newport, "that we think they made a significant difference in our overall estimate of who was going to win the presidential election last fall." [HuffPost]
Four problems - The four problems were (1) their likely voter model generally, which according to Newport "was at least 1 point more towards Romney than the average of other polls that were using some time of likely voter model," (2) under-representation, within census regions, of the Eastern versus the Central times zones and the Pacific versus the Mountain Time zones, (3) the use of a series of yes/no questions to measure race, which distorted the weighting process and led to an over-representation of some white voters and (4) the use of non-standard "listed landline" sampling instead of random digit dial samples led to older and more heavily Republican pool of respondents. [Gallup]
Sound familiar? Not to say we told you so, but we reported extensively on the last two problems in June 2012 and March 2013.
Reactions -
-David Axelrod: "All of these were issues that were raised during the campaign, but met with stubborn resistance from the Gallup organization." [@DavidAxelrod]
-Stephen Shepard: "Gallup itself was a part of the reason that national poll averages were inaccurate. Gallup's polls exhibited a consistent Republican bias in 2012; meanwhile, Gallup and some other firms, like the automated pollster Rasmussen Reports, are overrepresented in averages because they conduct daily tracking polls in the months prior to the election, rather than more infrequent media pollsters that didn't skew as heavily toward the Republican candidate. There is little precedent for review Gallup's process, and the implications for the firm's future -- and survey research at large -- could be far-reaching." [National Journal]
-Josh Marshall: "Appropriate for Prez Romney to show up at Gallup poll roll-out?" [@JoshTPM]
Transparency update - From our report: "Newport confirmed that Gallup will make the 'raw' respondent-level data [from 2012] available to scholars generally through the Roper Center Public Opinion Archives."
How Frank Newport's day started - Joe Scarborough, Introducing Newport on Morning Joe: "Frank, thank you for being with us. I've been a long time consumer of Gallup polls, and quoted them a good bit. Obviously, that changed after 2012. You guys, you said you've had an extensive look at what went wrong. Tell us, what went wrong at one of the oldest and most established polling organizations in America in 2012?" [MSNBC]
A MID-OCTOBER SPECIAL ELECTION IN NEW JERSEY - The experiments Gallup is planning for New Jersey just got more interesting. HuffPost's John Celock: "Saying that an elected senator is needed quickly, New Jersey Gov. Chris Christie (R) on Tuesday called for a special election in October to fill the seat of Sen. Frank Lautenberg (D), who died on Monday.
Christie announced that a special primary election will be held on Aug. 13 with an Oct. 16 general election to fill the seat, ending a debate over conflicting state laws and the possibility that the Senate election would be the same day as the November 2013 election." [HuffPost]
Polling commentariat reacts:
-Monmouth University pollster Patrick Murray explains Christie's decision. [Monmouth]
-Harry Enten calls Cory Booker the big winner. [Guardian]
-Nate Silver says the decision speaks to a weak Republican field. [NYTimes]
-Nate Cohn says the October primary date is "a clear sign that [Christie] doesn't think a GOP victory is plausible." [Electionate]
-Sean Trende "can't decide whether Christie is a genius re 2016 or a complete mullethead." [@SeanTrende]
-Nathan Gonzales says the NJ Senate seat remains "safe" for Democrats. [Rothenberg Report]
-Chuck Todd says "Christie's 1st 2nd and 3rd choice for senate seat is Tom Kean Sr., Tom Kean Sr. and Tom Kean Sr. [@ChuckTodd]
-Tom Kean Sr. was the most popular NJ governor in a 2010 Monmouth University poll. [AP, h/t @ForecasterEnten]
-Nate Silver makes the case for Christie to nominate a Senator with previous electoral experience (but doesn't mention Kean). [NYTimes]
MOST PREFER A 50/50 GENDER SPLIT IN CONGRESS - HuffPollster's Emily Swanson reports on a new HuffPost/YouGov poll: "According to the new poll, 58 percent of Americans say that, if they could choose, they would prefer a Congress made up of about the same number of men and women. Sixteen percent said they prefer a mostly male Congress, while 9 percent said they would prefer one composed of mostly women...By a 45 percent to 27 percent margin, poll respondents were more likely to say that the interests of women are not fairly represented in Congress. Women themselves were especially likely to say that women's interests are not fairly represented (by a 53 percent to 17 percent margin)...Generally speaking, poll respondents were aware that the current Congress has few women. Fifty-three percent of respondents said that less than a quarter of current members of Congress are women, while another 25 percent said that it's less than half. Women make up 18.3 percent of the current Congress, with 20 percent of the Senate and 17.9 percent of the House of Representatives. [HuffPost]
DEM POLLSTERS SEE REASON FOR HOPE IN GEORGIA - Anzalone Liszt Grove's Zac McCrary and Brian Stryker put on their peach-colored glasses: "Georgia's 16 electoral votes give it more clout than swing states like Virginia, North Carolina, Colorado, and Wisconsin....If Georgia had gone Democratic in 2012, for example, Republicans could have won all of their Rust Belt/Great Lakes targets of Pennsylvania, Ohio, Wisconsin, Michigan, and Minnesota and still would have lost 274--264. Given the demographic shifts underway nationally, there are several opportunities for Democrats and several headaches for Republicans. Population trends can change and parties can re-position themselves, but after a decade of states like Virginia, North Carolina, and Colorado becoming legitimate swing states, Georgia could certainly be the next state to move from red to purple -- and potentially blue." [HuffPost]
TUESDAY'S 'OUTLIERS' - Links to more news at the intersection of polling, politics and political data:
-U.S. Consumer confidence continues to rise. [Gallup]
-New England College poll of Massachusetts finds Markey leading Gomez, 52 to 40 percent. [NEC]
-Pew Research finds a global divide on homosexuality. [Pew Global]
-Kristen Soltis Anderson joins HuffPost Live to discuss the CNRC report on how millennials rate the GOP. [HuffPost]
-Charlie Cook suggests five polling "signs" that will signal the direction of the 2014 midterms. [National Journal ]
-Partisans are more likely to tell the truth when paid an incentive. [WaPost]
-Derek Willis shares lessons from the 'Data Crunched Democracy' conference. [The Scoop]
-Oxford Journals puts the first issue of the Journal of Survey Statistics and Methodology online for free. [Oxford]
-AAPOR posts winners from its conference video contest (we liked the 2nd place video best). [AAPOR]
-Almost a third of British elementary school children think cheese is made from plants and a quarter think "fish fingers" come from chicken or pigs. [BBC, via @LoganDobson]