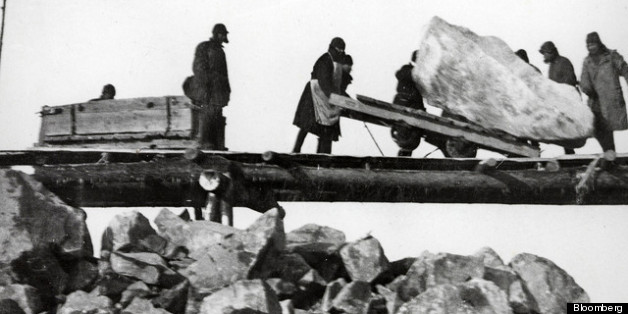 Pieces of barbed wire. A tattered dress, patched in so many places that it is more patch than dress. A homemade lamp cobbled together out of a tin can. A padded jacket to protect against Siberian winds.
These humble relics recall the horror of the Soviet labor camps in a Berlin exhibition, "Gulag: Traces and Testimonies, 1929-1956." The show at the German Historical Museum remembers the estimated 20 million people incarcerated during Josef Stalin's reign. About 2 million are believed to have died.
Yet the historians trying to ensure the suffering isn't forgotten say they are becoming the target of persecution themselves. The exhibits in Berlin belong to Memorial, a Russian non-governmental agency founded in 1988, whose first president was the nuclear physicist, dissident and Nobel Peace Prize winner Andrei Sakharov.