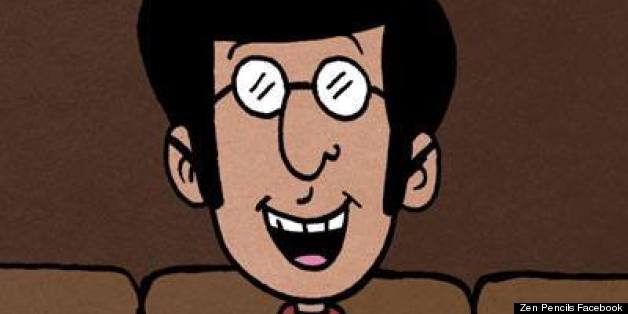 Roger Ebert penned plenty of memorable words in his rich, multi-faceted career as a film critic, Chicago Sun-Times columnist, author and screenwriter. His quote on kindness from a May 2009 blog entry, however, has grown to be one of his most well-known.
Ebert's words, inspired by a quote from the 20th century Irish poet Brendan Behan, were recently used to tell a touching story by Australian cartoonist Gavin Aung Than on his inspirational blog, Zen Pencils.
(Visit Zen Pencils to see the "Kindness" comic strip inspired by Roger Ebert.)
In the FAQ, Than says he launched the website in February of 2012 as a place where inspirational quotes from famous people are adapted into cartoons.
Ebert, who died at age 70 in April, announced he would take a "leave of presence" as the Sun-Times' head film critic the day before his death. His commercial site, RogerEbert.com, was redesigned shortly after his passing.
On Tuesday, the site's publisher, Ebert's widow Chaz, announced Matt Zoller Seitz would take the reins as the site's new editor-in-chief. Seitz, 44, is a TV critic for New York Magazine and Vulture.com and will continue in his role with those publications in addition to RogerEbert.com.
BEFORE YOU GO
PHOTO GALLERY
Roger Ebert