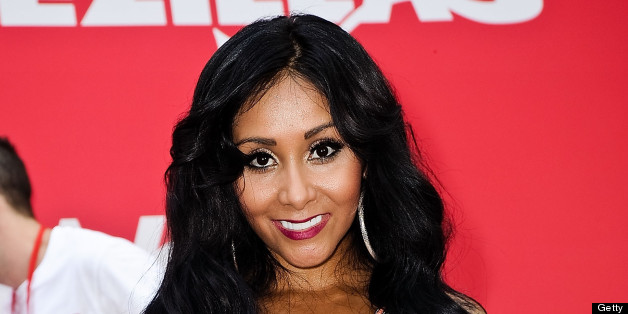 Snooki has never held anything back, and in a new interview, the former "Jersey Shore" star got candid about losing her virginity.
The 25-year-old told YourTango that she lost her virginity when she was just 14, and it wasn't exactly a wonderful experience:

"I was 14. I mean, in upstate New York there's really nothing to do up there but experiment," she told the website. "He was a senior, and I thought he liked me but turned out he was just a jerk. So, it was terrible."
Snooki isn't the only reality star to have not such fond memories of losing her v-card. During a visit to "The View" in 2010, Khloe Kardashian also admitted she had sex for the first time at age 14.
"He was only I think, 18, but from 14 to 18 now looking back, I think that's not a normal thing. I feel like I was almost conned – well, not conned, but persuaded – because he was older and I felt I wouldn't be accepted or cool or whatever," Kardashian explained. "Then I do remember when I was done, I felt, after two months of secretly dating this guy, I felt so disgusted with myself. I stopped talking to him and actually didn't have sex for three years after that because I knew I was young and I knew I wasn't ready."
BEFORE YOU GO
PHOTO GALLERY
Celebrity News & Photos