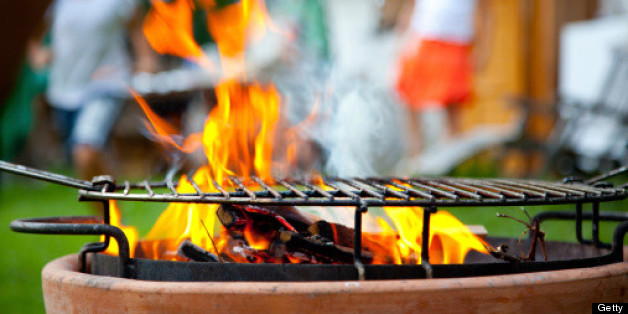 Sprinklers and slip-and-slides, sun tans and the smell of SPF, fireworks and firecracker popsicles, grilling and drinking. Some things in the summer just go hand-in-hand — and in the latter case: glass-in-hand.
Case in point: Backyard cookouts are a longstanding staple of the sweltering season, and there's no better way to keep cool around a flaming grill than with a cold beverage. For the discerning drinker, that means a quality bourbon.
And thanks to the versatility of liquor, if it's not in a rocks glass, it's on your plate — marinating and tenderizing your entrée and tantalizing your taste buds.
Check out the slideshow below for some inspired recipes to pair with your best bourbon, featuring select creations infused with Knob Creek Rye and Knob Creek Bourbon by James Beard Award-winning chef Michael Symon.
PHOTO GALLERY
7 Grilling Recipes to Pair With Your Best Bourbon