The California Taco Bell employee who became instantly (in)famous after showing his enthusiasm for a stack of shells will be fired.
The company confirmed the decision Monday in a statement on its website:
Our franchisee is responsible for the employment and conduct of his restaurant's employees and he has informed us that he immediately suspended the employee shown in the photo and is in the process of terminating his employment.
Here's the photo: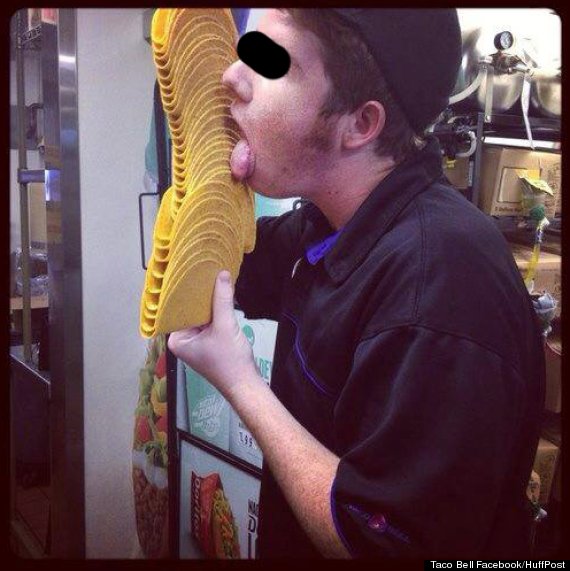 Taco Bell notes that the photo originated in March, when two workers took it in response to a contest that was intended to show employees enjoying a new product (ostensibly, Cool Ranch Doritos-flavored taco shells). The company said that the photo violated the spirit of the contest, and that the employees knew that and didn't submit the photo. However, that didn't stop the gross picture from ending up on social media.
Although the company does not believe that the employee intended to harm anyone by appearing to lick what are believed to be taco shells used in training, Taco Bell admitted that the picture did not reflect well on anyone involved.
Commenters on Taco Bell's Facebook page certainly shared that negative impression when the photo first surfaced Sunday.
Reddit user Andrewkh65 posted an unverified Snapchat image of what appears to be the former franchise employee Monday. The image includes the message, "Just got the call. I'm fired."
BEFORE YOU GO
PHOTO GALLERY
Mealbreakers