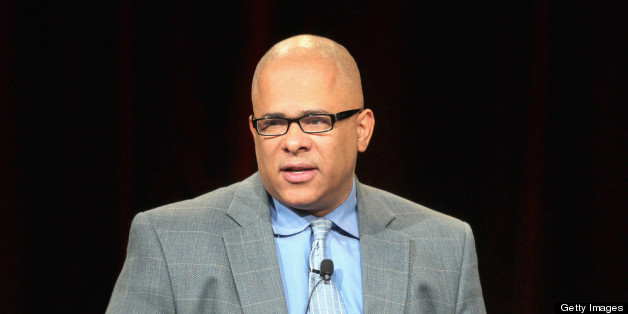 Ex-CeaseFire Illinois director Tio Hardiman says he feels "shipwrecked and abandoned" after the Chicago-based non-violence group announced it was severing ties with him following a domestic battery arrest last week.
On Monday, the organization issued a statement about Hardiman's ouster on its website:
"Following arrest charges filed for domestic battery this past weekend, Tio Hardiman has been placed on administrative leave. On June 30, his contract will expire. Mr. Hardiman is no longer a representative of CeaseFire, its parent organization Cure Violence, or the University of Illinois at Chicago School of Public Health."
Prosectors said Hardiman's 47-year-old wife suffered bruises, a cut to her neck and a swollen lip Friday morning after he allegedly attacked her inside their suburban Hillside home last week, according to CBS Chicago.
Hardiman, who was released from jail after posting $20,000 bond, reacted to the news Monday night by telling the Sun-Times his dismissal is "a miscalculated decision."
In particular, Hardiman said he felt "betrayed" by Dr. Gary Slutkin, the founder of CeaseFire and the director of Cure Violence.
"I feel Dr. Gary Slutkin in particular is dead wrong with all of the heavy lifting I've done with CeaseFire during my entire career," Hardiman told the Tribune. Hardiman says he'll now look to starting his own CeaseFire chapter or similar organization.
"I am Mr. CeaseFire and I got caught up in a situation and I am not here to point fingers and blame nobody," Hardiman said according to ABC Chicago. "The verdict is still out. I can't really speak about the case. Things happen for a reason and liberation comes in many forms."
In the interim, Jalon Arthur, national director of training and technical assistance at Cure Violence, has been named CeaseFire Illinois' acting director of programs while the organization searches for a permanent replacement.
BEFORE YOU GO