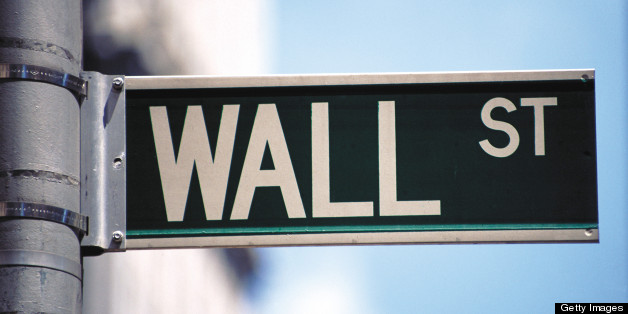 Jason Trigg wanted to change the world when he graduated from MIT. So he took a job at a hedge fund on Wall Street where he writes software all day.
And now he gives away half his salary. Trigg represents a growing number of young people who decided that instead of building homes in Haiti or working as a social worker, he would nab a lucrative job, seeing value in how those dollars can help the most underserved people in the world, the Washington Post reports.
"A lot of people, they want to make a difference and end up in the Peace Corps and in the developing world without running water," the 25-year-old told the Post. "and I can donate some of my time in the office and make more of a difference."
Read the entire Washington Post story here.
To be sure, Trigg isn't the voice of his generation, and there have been plenty of conflicting reports about what motivates millennials.
A recent study concluded that millennials care more about fame and making money than being a part of a community.
Still, another report by the National Society of High School Scholars states that millennials are most focused on "helping others." Such findings explained why millennials consider health-care related companies to be the most desirable places to work.
But when it comes to making a meaningful difference on the ground, charity experts and philanthropists alike agree that giving cash is one of the most effective ways to make an impact.
This theory was what inspired Bill Gates and Warren Buffett to found the Giving Pledge, which asks the wealthiest individuals and families to pledge most of their wealth to charity. It has more than 100 signatories, including Mark Zuckerberg, the 29-year-old founder of Facebook, who joined three years ago.
He specifically urges young people to hand over their cold hard cash.
"People wait until late in their career to give back. But why wait when there is so much to be done?" Zuckerberg said in a statement in 2010. "With a generation of younger folks who have thrived on the success of their companies, there is a big opportunity for many of us to give back earlier in our lifetime and see the impact of our philanthropic efforts."
Experts are also in agreement that it's best to start giving charity at a young age to truly develop a knack and control over the process.
"The best way to give is in a planned, proactive way both while you're alive as well as after death," Ken Berger, CEO of charity watchdog Charity Navigator, told US News last year. "As part of financial planning, when you look at your investments, budgets, and plans for each year, charitable giving really should be a part of that plan. It should involve giving on some consistent basis annually as well as after death,"
But it's not just about the act of giving. Young philanthropists want to know that they're donating smart, and some are even starting to put cash directly in the hands of those who need it.
Chris Hughes, co-founder of Facebook, serves on the board of GiveDirectly, a nonprofit that identifies households in need in Kenya and donates money to them. The recipients then take the cash and use it for what's "most important," which includes food, livestock and education.
The organization got a $2.4 million donation from Google in December and Hughes, 29, has been aggressively recruiting other likeminded donors to get involved in the mission.
"Cash transfers to households are not a panacea -- they don't build roads, write constitutions, or stabilize markets," he said in a statement. "But they do provide a critical boost to the poorest of the poor and are an important development strategy."
BEFORE YOU GO
PHOTO GALLERY
People Donating 1/2 Their Wealth To Charity