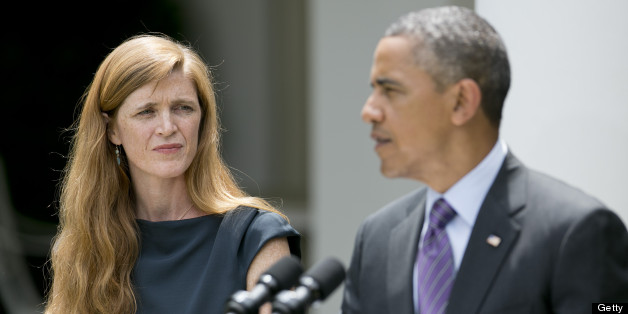 Human rights activists across the globe are praising President Barack Obama's nomination of Samantha Power to serve as US Ambassador to the UN.
Activists agree that Power earned her human rights street cred early on in her career and are looking forward to her bringing her wide range of experience to her new post if approved by the Senate.
"Two extremely committed public servants will be assuming two of the most important positions with an ability to affect human rights and peace around the world," John Prendergast, Co-founder of the Enough Project –- an organization working to end genocide -- said in a statement on Wednesday of Obama's nominations of Samantha Power and Susan Rice. "President Obama could not have chosen two more effective advocates for human rights and human dignity."
Power covered the atrocities in Bosnia and the former Yugoslavia and her 2002 book on genocide, "A Problem from Hell: America and the Age of Genocide," earned her a Pulitzer Prize. Power worked on President Obama's 2008 presidential campaign and ran the human rights office in the White House.
Some say that Obama's nomination of Power demonstrates his renewed commitment to human rights.
"Power's appointment should be considered a signal that Obama wants his foreign policy legacy to include more than just a footnoted commentary about his desire to advance human rights on a global scale," Toni Panetta, a political and policy strategist, wrote in blog for The Huffington Post on Wednesday.
Click through the slideshow below to read more activists reactions to Susan Power's nomination.
PHOTO GALLERY
Activists Twitter Reactions To Susan Power Nomination