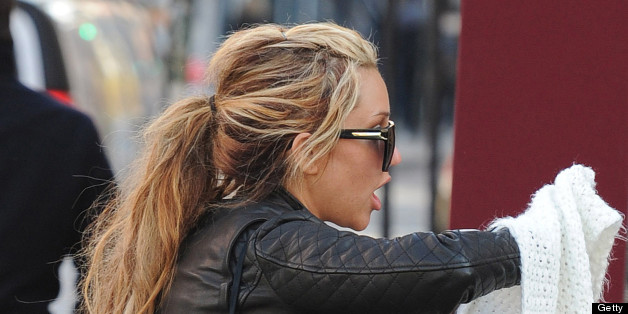 We're not sure if Miley Cyrus and Liam Hemsworth are still engaged or even together anymore, but the pop star should take note because Amanda Bynes might be on the prowl.
On Tuesday, Bynes tweeted "Liam Helmsworth [sic] is the most gorgeous man on the face of the earth other than Tanz Watson. FYi!"
While Bynes doesn't know how to spell her crush's last name, the Australian actor might want to consider beefing up his security, since Bynes has been kind of obsessive about past celebrity crushes. Nonetheless, we're sure Drake is happy that Bynes may have her sights set on a new man.
The former child star also took a break from calling people "ugly" to apologize to her ex-boyfriend Kid Cudi:
I want to apologize to Scott Mescudi. My account was hacked, I didn't call him ugly. He's not ugly. He's gorgeous and we dated! I love him;)

— Amanda Bynes (@AmandaBynes) June 4, 2013
In April, the 27-year-old troubled actress lashed out at her ex, calling him an "ugly duckling." Though she claims she was hacked, the tweet hasn't been deleted.
"Ur dick whipped by my ugly ex @ducidni who's looks and talent have always been questionable to me, him being the ugly duckling that he is and all. U quote him non stop, then take professional shots of him for ur covers, his best photos aren't shit compared to mine at my best," Bynes wrote in an extended tweet directed at Complex magazine, adding: "My music is going to be sicker then whatever the fuck kind of music Scott tries to do. Stop writing articles without speaking to me first."

BEFORE YOU GO
PHOTO GALLERY
Amanda Bynes Twitter Pictures