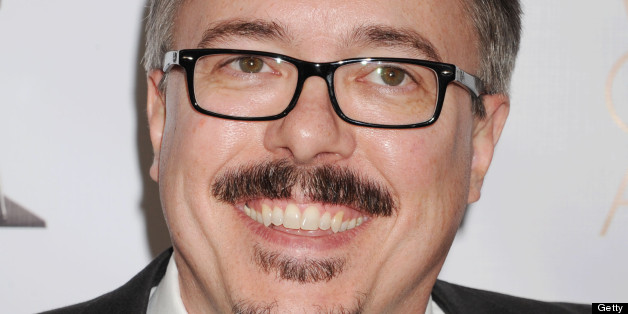 The finale of "Breaking Bad" will be emotional for all of us, but it sounds like creator Vince Gilligan is taking it hardest of all, since he recently admitted, "I actually cried writing the end -– 'The end' on the last episode. I haven't since then."
According to The Hollywood Reporter, Gilligan opened up about the process of crafting the "Breaking Bad" ending at a recent panel to benefit 826LA at Largo in Los Angeles.
"We sat around in the writer's room for thousands of man hours playing a game of chess, saying, 'If we move the character from here to here to here, what happens? What's the counter-move?'" Gilligan told the audience at the panel on Tuesday night. "Essentially we said, 'What are all the possible endings we can come up with?' And then, 'What is the ending that satisfies us the most?'"
In a recent interview with USA Today, Gilligan said that he spent "a lot of sleepless nights" trying to perfect the finale, admitting, "My big fear was I would wake up one day two years from now or five years from now saying, 'Oh my god, I just realized how we should have ended it.'"
He did reassure fans that the ending won't be left frustratingly vague, like the abrupt cut-to-black of "The Sopranos." "There's not much in the way of ambiguity with this ending," Gilligan told USA Today. "People won't be left scratching their chins and saying, 'I wonder what's happening here.' It doesn't have to be happy or sad or anywhere in between. What mattered most to us was that the ending satisfy."
Series lead Bryan Cranston recently described the ending as a "roller coaster ride to hell," while co-star Bob Odenkirk promised that the finale "is going to be so incredible."
For more from Gilligan and a number of other showrunners, click over to THR.
The final eight episodes of "Breaking Bad" premiere August 11 at 9 p.m. ET on AMC.
PHOTO GALLERY
"Breaking Bad," Season 5
BEFORE YOU GO