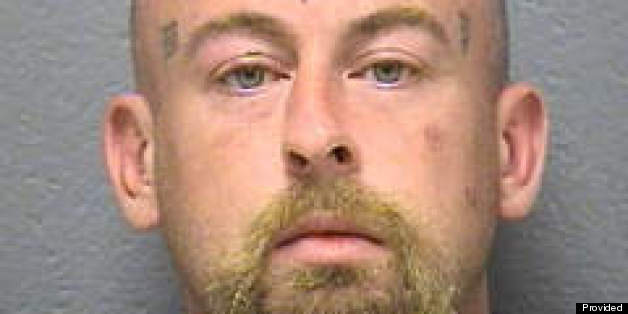 A suburban Chicago man identified as a white supremacist has been sentenced to a maximum of 10 years behind bars for torching the home of a black family that moved in near his Joliet residence in 2007.
As part of a plea bargain, 35-year-old Brian Moudry pleaded guilty in January in federal court in Chicago to violating the family's civil rights, the Tribune reports.
"This was an exceptionally despicable crime motivated by hate," the government argued in a sentencing memo, according to NBC Chicago. "The victims of the arson did nothing, but move into a new residence in Joliet. Unbeknownst to the victims, several houses down lived a white supremacist who never knew the victims but hated them because they were African American."
In June of 2007, Moudry poured gasoline on his neighbors' home around 4 a.m. while nine family members — eight of them children 14 and under — were inside; when he was done dousing the home, he ignited a fire that caused minimal damage. All of the residents managed to escape the blaze.
Assistant U.S. Attorney Nancy DePodesta told the court since being locked up, Moudry's racially-motivated hateful behavior has not subsided: DePodesta said Moudry beat a black inmate in the Metropolitan Correction Center with a combination lock he hid in a sock.
U.S. District Judge Robert Gettleman admonished Moudry — who has the phrase "Blue Eyed Devil" tattooed on the back of his shaved head — to be thankful for his lawyer, who is black.
According to the Sun-Times, Gettleman gestured to MiAngel Cody, the federal defender appointed to represent Moudry, and said that "just looking at this lady next to you...who has represented you so ably and compassionately" should teach Moudry that "race doesn't matter."
BEFORE YOU GO