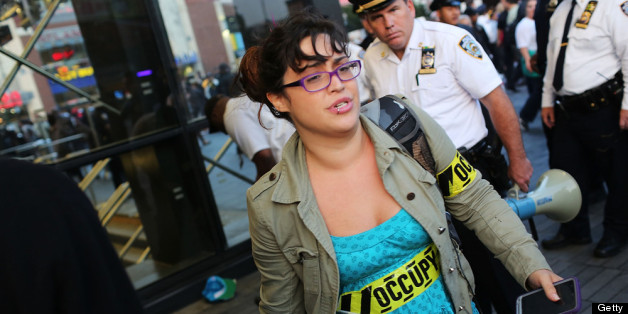 America has a youth unemployment problem on its hands. Millions of 20-somethings can't find full-time work, according to the Center for American Progress. That could have long-term consequences: a six-month period of unemployment costs a person under 25 at least $45,000 in lost wages, the Center noted in a report released Wednesday.
This isn't just a young-adult problem; it hurts everyone else too. Youth unemployment is poised to cost the U.S. some $18 billion over the next decade, according to an analysis last month by Bloomberg Senior Economist Joseph Bruseulas.
So how did we get here? The Great Recession dealt a particularly harsh blow to young people as unemployment rose, and employers opted for the abundance of job-seekers with more experience. As a result, nearly half of the nation's unemployed are under 34 years old, according to an April report from Demos.
Here are six charts from the Center for American Progress that will freak out any young person looking for work:
The unemployment rate for Americans 16-to-24 years old is 16.2 percent, more than double the 7.5 jobless rate for all Americans.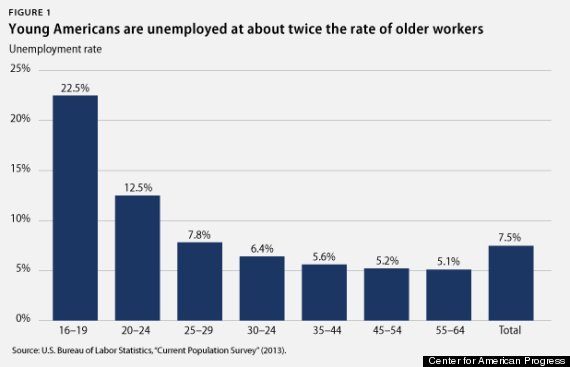 Millions of teens are out of work or underemployed.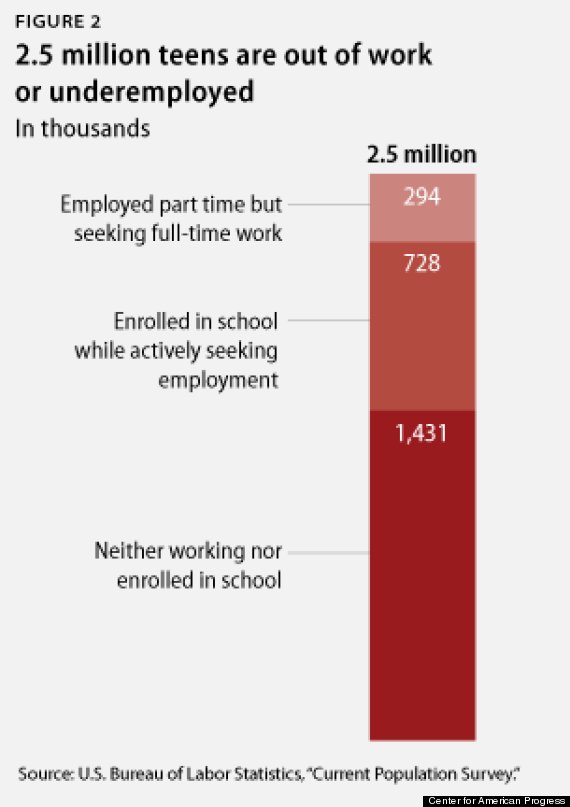 Nearly half of "disconnected" teens -- or those who aren't in school or working -- never graduated from high school.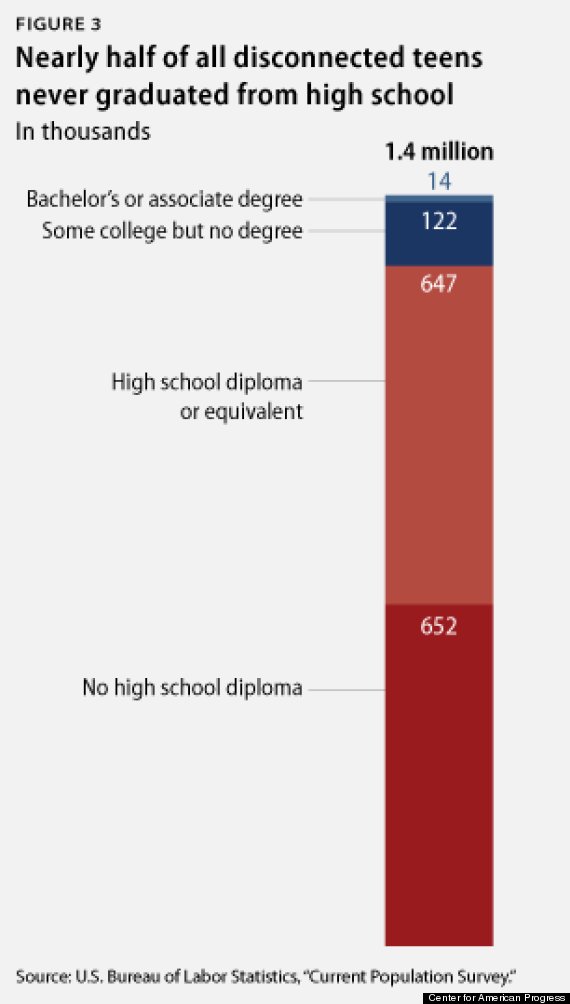 Millions of 20-somethings are out of work or underemployed.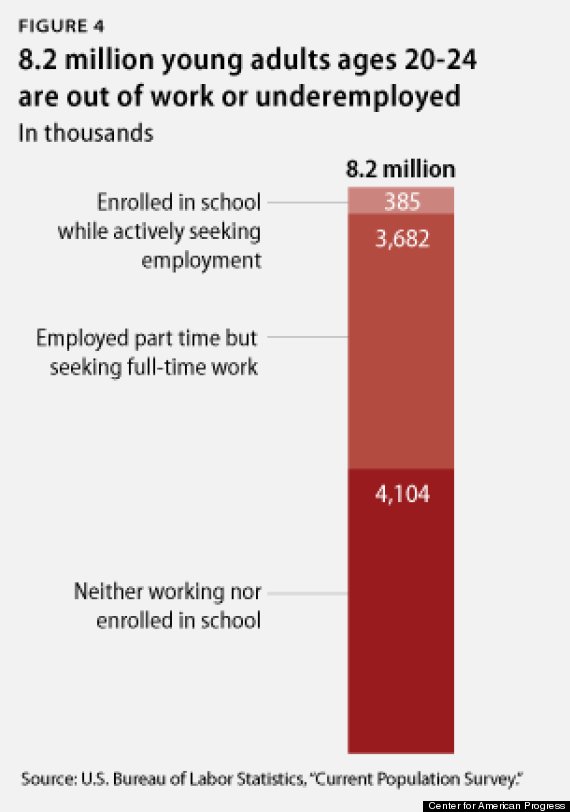 Most jobless 20-somethings have a high-school diploma or less.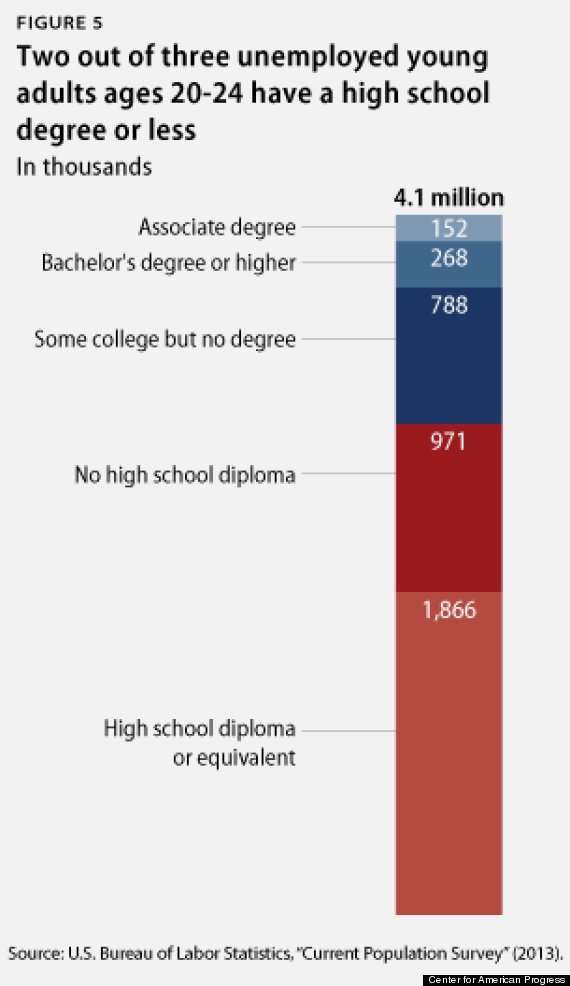 And even for those 20-somethings who did graduate college are struggling to find work and burdened by student loan debt.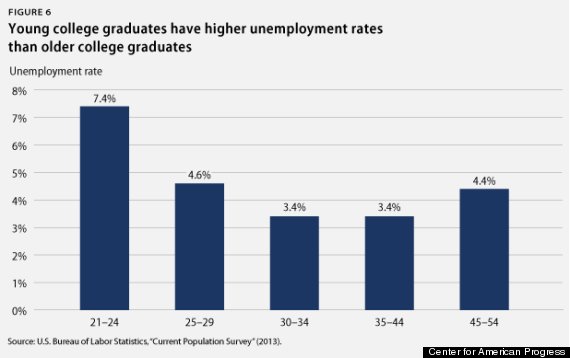 BEFORE YOU GO
PHOTO GALLERY
9 Ways Americans Haven't Recovered