The author of today's cute kid note has better things to do than deal with his remainders, thank you very much.
Title: Interpreting Remainders
Author: Nicholas
Age: 9
Excuses? Kids certainly have a knack for cutting to the chase and saying (or writing) exactly what they think. Nicholas is no exception.
Lesson learned: We're told that Nicholas finishes his work nowadays. Hopefully that doesn't mean he's skipping meals.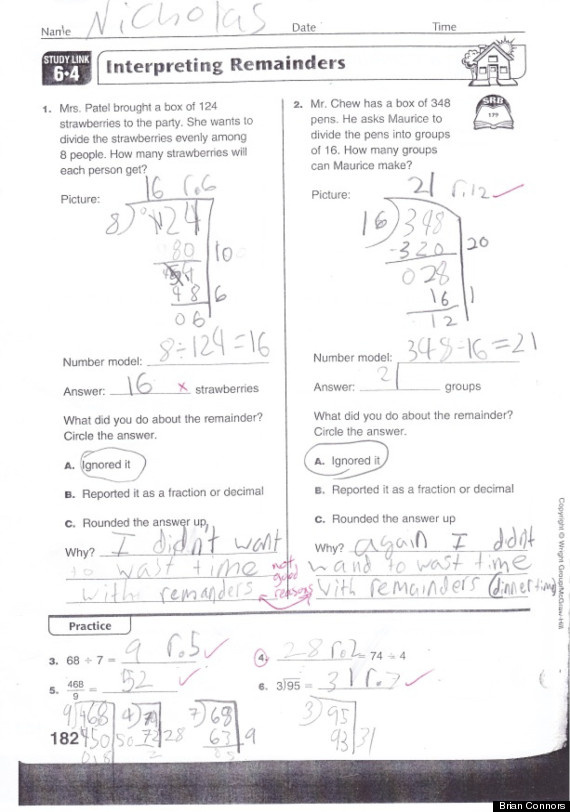 Has your child drawn or written something funny? Send a photo, along with your child's name and age, to kidnotes@huffingtonpost.com or via Facebook or Twitter -- and it may be featured as our Cute Kid Note of the Day.
Next Cute Kid Note of the Day: Kindergartner's Sunny Message With A Twist
BEFORE YOU GO
PHOTO GALLERY
Cute Kid Notes