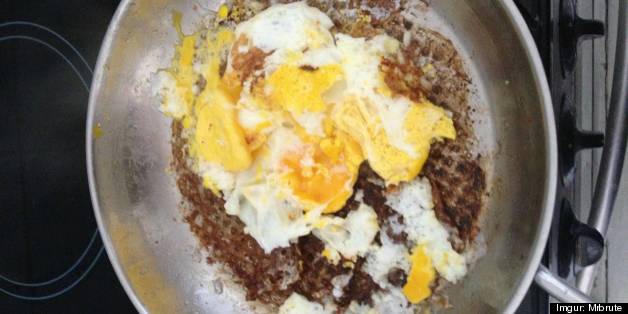 Eggs are one of the first things many of us learn how to cook. You don't need much more than a hot pan and the ability to crack an egg to make them. You might even say it's the easiest dish you could make. But just because they're easy to make doesn't mean that there aren't more than a handful of things that can -- and do -- go terribly wrong when cooking eggs.
So, if you've been stressing out about your egg disasters, just don't. These things can happen to the best of us. And we're willing to bet that your egg fails are not even close to as bad as some of the other fails we've encountered. Don't believe us? You can see for yourself. Behold, the worst fate that can happen to an egg.
Want to read more from HuffPost Taste? Follow us on Twitter, Facebook, Pinterest and Tumblr.