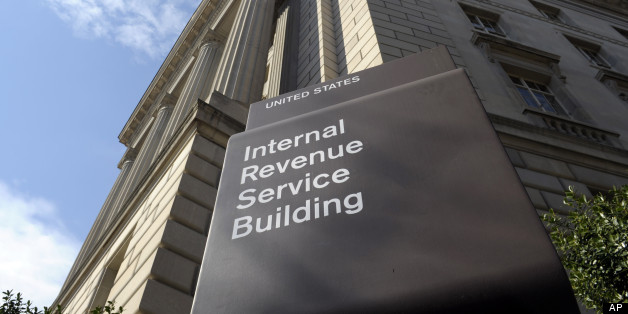 The Internal Revenue Service has reportedly placed two senior staffers on administrative leave for accepting gifts at a 2010 conference.
The two staffers were found to have accepted more than $1,000 in "free food and other items," congressional sources informed BuzzFeed and NBC News. The IRS had informed congressional committees investigating the service for improperly targeting conservative groups and for spending $50 million on conferences over a three-year period about the discovered gift payments and subsequent punishments.
Fred Schindler is the only named staffer put on administrative leave by the IRS. Schindler is a deputy to Sarah Hall Ingram, the head of the IRS' division charged with implementing the Affordable Care Act and previously the head of the embattled tax-exempt organizations unit when it was involved in targeting conservative and other groups for intense questioning.
The IRS has come under fire for lavish spending on conferences that featured expensive guest speakers and, in one instance, the shooting of a bizarre "Star Trek" spoof video starring IRS employees.
A Huffington Post report, however, found that IRS conference payments made up just a fraction of a percent of the service's total budget and were smaller than the conference expenses run up by a number of other government agencies.
UPDATE: 4:05 p.m.
The punishment of the two IRS staffers came under direct orders from the new acting IRS commissioner, Daniel Werfel, according to an IRS press release.
"When I came to IRS, part of my job was to hold people accountable," Werfel said in a statement. "There was clearly inappropriate behavior involved in this situation, and immediate action is needed."
According to the release, the improper gifts provided to the two staffers included food provided to a private party in a suite during a conference in Anaheim, Calif. The IRS says that they will take action to remove the employees upon further review on the incident. Information about the gifts was provided to the IRS by the Treasury Department Inspector General for Tax Administration.
"The agency stands ready to confront any problems that occur, hold accountable anyone who acted inappropriately and permanently fix these problems so that such missteps do not occur again," Werfel continued in the statement.
BEFORE YOU GO
PHOTO GALLERY
Politicians React To IRS Scandal