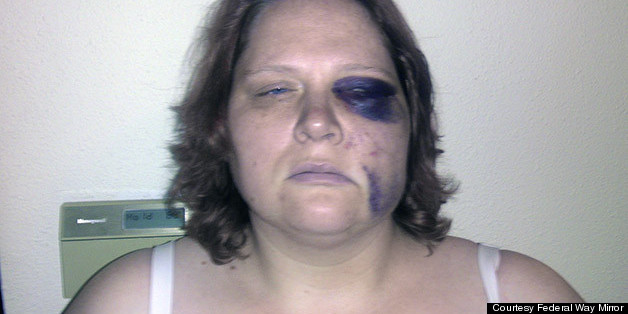 Megan Graham called the cops after she said she was attacked -- by the cops.
Graham, who says she is diagnosed with "cognitive and mental disabilities," was leaving her car on May 27 when she was allegedly attacked by police officers in Federal Way, Wash., KIRO reports.
"I understood that he saw me using a cell phone," Graham said of the officer who pulled up behind her car. "I told the [him] I was going to carry my dog thirty feet to a friend's apartment. I told him, hey, you can walk with me."
Graham said the officer's car was running so she couldn't hear him ask her to get back in the car. She called 911 when he "lunged and grabbed her wrist," according to KIRO.
In the audio below, Graham can be heard telling the officer, "You attacked me before you said anything. There is no point whatsoever for you to touch me like that, especially with my condition, so how dare you even touch me."
See a photo of Graham after she was released from jail below, story continues after the picture ...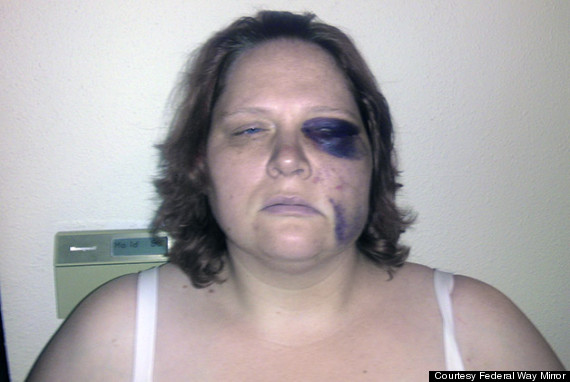 The authorities tell a different story.
In an arrest report obtained by the Federal Way Mirror, officer Justin Antholt said Graham "bladed her feet and balled her fists in a fighter's stance." The report also said Graham "attempted to strike Officer Ashley Crispin, who had arrived for backup," according to the Mirror.
"Crispin then responded with closed fist strikes to Graham's face, which brought her to the ground where she was handcuffed," the report said.
Daily Kos writer JP Massar suspects there was a better way to handle the situation:
If Graham did assume a fighter's stance -- something she denies and an odd thing to do, but I suppose is possible -- is a police officer's immediate reaction supposed to be to "respond with closed fist strikes to Graham's face" ?? (That was a rhetorical question). Far be it for me to suggest a more sensible approach might be to back off and try to calm everything down.
Graham was treated for "soft tissue injuries" and arrested on charges of third-degree assault of a police officer, obstruction and resisting arrest, according to the Mirror. The use of force during the incident is under investigation by the department.
BEFORE YOU GO
PHOTO GALLERY
Police Brutality Incidents