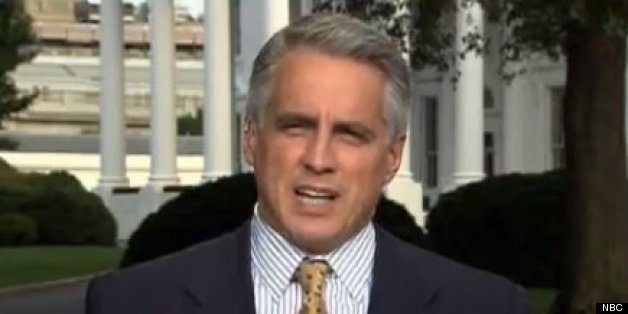 Al Jazeera America announced on Wednesday that it has hired NBC News correspondent Mike Viqueira to become its inaugural White House correspondent.
Viqueira covered the White House for nearly four years before returning to report on Congress for NBC last December. He also made frequent appearances on MSNBC.
His hiring is the second major on-air role that Al Jazeera America, which is tentatively set to launch later in the year, has made. In April, the network hired Ali Velshi away from CNN to host a primetime show.
Recently, reports indicated that Al Jazeera America was planning to focus more intensively on domestic news than it had previously thought it would. The channel is also casting about for a person to run its newsroom. So far, no one has been publicly named to the post.
In a statement, Viqueira called his hiring "a great opportunity," saying it was "tremendously exciting to be building something that will fill today's critical need for real, unfiltered and fact-based news."