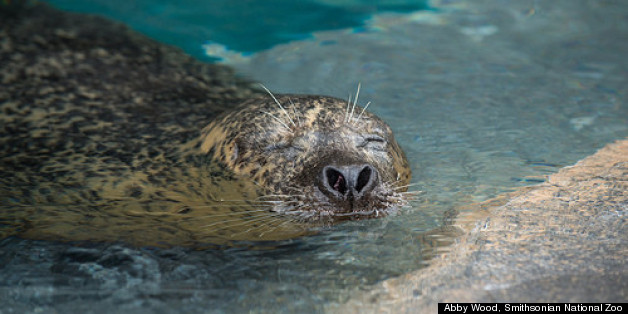 WASHINGTON -- It's no secret that we at HuffPost DC love Smithsonian's National Zoo. This charming, adorable, playful video promoting the zoo's new seal habitat is just another reason why:
The seals' new home is part of the zoo's "American Trails" exhibit. Judging by this video, Gunther, Squeegee, Kara, Kjya and Luke are settling nicely into their new digs. (Elderly seal Selkie will join the young'uns soon.)
It's not just the seals who can relax and unwind in the midst of the National Zoo. During Snore & Roar, which runs from June to September, guests get to spend the night in a tent on Lion/Tiger Hill and enjoy a keeper-led tour of an animal exhibit area. (If you want to meet and greet the seals under the cover of darkness, tours of "American Trail" run June 28, July 12, August 9, August 31, September 27.)
Snore & Roar isn't just for kids -- select dates are designated 'adults only.'
If marine mammals aren't your thing, you can also spend time with some small mammals, get to know the great cats or meet and greet Bozie, the zoo's newest elephant addition, and her pachyderm pals.
Tickets for Snore & Roar start at $80 per person for FONZ members.
PHOTO GALLERY
Adorable National Zoo Seals In Their New Habitat