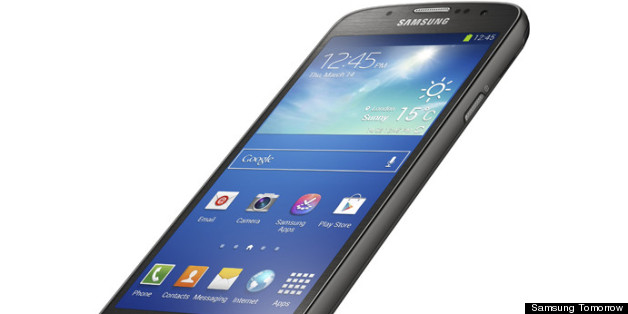 If you need a smartphone for some rough travel, you're in luck. Samsung officially confirmed on Wednesday the release of the Samsung Galaxy S4 Active, a waterproof, dust-resistant iteration of its current flagship smartphone.
The new phone, marketed as "the perfect companion for exploration, activity and adventure," has features that make it optimal for users on the go: a TFT LCD screen (which is more energy-efficient than the regular Galaxy S4's Super AMOLED screen), a "Glove Touch" component that makes the phone fully operable with gloves, and a 2,600 mAh battery that's easily replaced.
The S4 Active is apparently also a monster underwater: It can stay in water for half an hour at a depth of one meter, take pictures underwater with an 8-megapixel waterproof camera, and has a water-resistant headphone jack to let users listen to music in water (this is assuming you have water-resistant headphones).
The phone's three main buttons (Menu, Back and Home) are physical buttons instead of touch-screen ones, which is immensely helpful if you're trying to press the buttons in less-than-ideal conditions, as CNET points out. The volume key on the side of the phone can also be used to access the camera, making it easy to take photos wherever you're traveling.
The new phone seems to be another sign that there's an increase in demand for rugged phones this year. The Sony Xperia Z, released in January, has an "anti-shatter film" and is water and dust resistant, while the Nokia 105, released in February, is also water and dust resistant and has more than 30 days of battery life.
No pricing information has been released for the S4 Active yet, but Samsung notes the phone will be available this summer, with initial releases in the U.S. and Sweden.
BEFORE YOU GO
PHOTO GALLERY
Tips To Help Your Cellphone Battery Live Longer