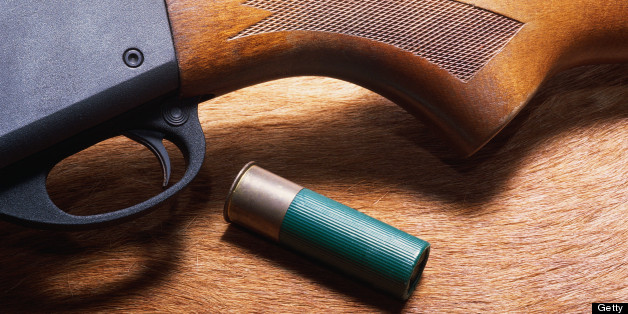 Ten people were injured Tuesday evening when a 69-year-old man accidentally fired a shotgun inside the clubhouse of a members-only suburban Chicago gun club.
The 69-year-old man, a member of the St. Charles Sportsmen's Club, 44W471 Keslinger Road in unincorporated Blackberry Township near Elburn, was putting his 12-gauge shotgun away and loaded what he thought was a snap cap into the gun around 7:30 p.m. Tuesday. Instead, he had loaded a live round, which was fired after he pulled the trigger toward the floor, the Kane County Chronicle reports.
The buckshot from the round hit the floor and bounced up before it hit several people, including three males -- aged 14, 31 and 60 -- who were taken to an area hospital with non-life threatening injuries. According to the Chicago Sun-Times, at least seven others were treated for injuries at the scene of the incident.
The man who fired the gun will likely not be charged in the incident because police believe it to have been an accident, NBC Chicago reports.
The gun club was founded in 1933 and is a "registered Not-For-Profit Corporation dedicated to the principles of sportsmanship and conservation." The club's website describes it as "Northern Illinois' premiere shooting destination."
BEFORE YOU GO
PHOTO GALLERY
Pivotal Moments In The Federal Gun Control Debate