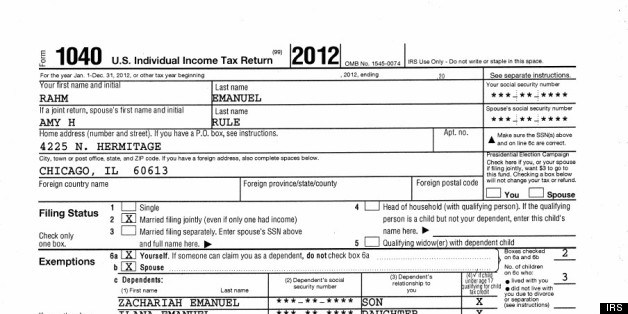 His liberal critics may label him as "Mayor One Percent."
But Chicago Mayor Rahm Emanuel, in fact, more likely ranked in the top two or three percent of American income earners in 2012, according to his federal tax return.
Chicago's first family had an adjusted gross income of $373,478 last year, and paid $77,740 in federal taxes, according to a copy of the return released to WBEZ. That's an effective federal tax rate of nearly 21 percent. The mayor also paid $17,583 in state taxes.