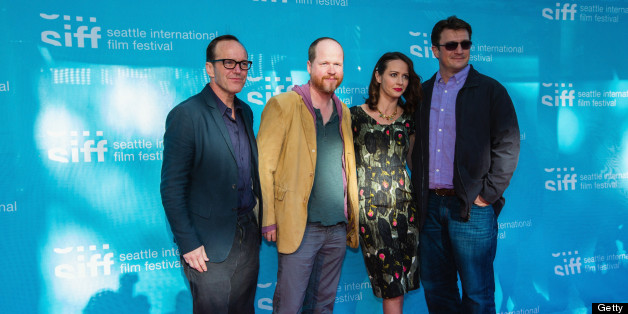 There are plenty of filmmakers who work with the same actors more than once.
Judd Apatow has his crew of goofy doofuses. Wes Anderson usually calls on Bill Murray and Jason Schwartzman to be achingly cool sad-sacks. Christopher Nolan apparently cannot make a movie without Michael Caine. And so forth.
There is no director in Hollywood today, however, whose acting troupe is as deep and devoted to each other as Joss Whedon's. Since launching his first TV series Buffy the Vampire Slayer in 1997, the writer-director-composer-and-even-occasional-actor has cultivated relationships with dozens of performers on screens big and small, many of whom have appeared in at least two of his productions. The network of stars is so vast, in fact, that it is known among Whedon's fans simply as the Whedonverse.