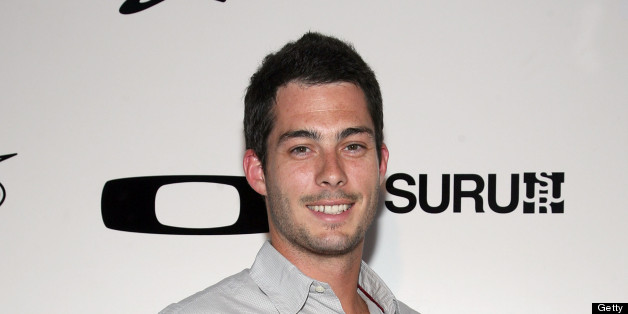 Yesterday, we learned that Jennifer Love Hewitt was expecting her first child, and now comes news that she and her boyfriend, 34-year-old actor Brian Hallisay, plan to tie the knot. In case you don't know much about Hallisay, here's a cheat sheet.
1. He was born in Washington, D.C., and his birthday is on Halloween.
2. He met Hewitt on the set of the NBC series "Love Bites," and the couple currently co-star on "The Client List."
3. His other credits include "Privileged," "CSI: NY," "Bones," "Cold Case" and "Without a Trace."
4. He's smart. He studied economics and history at Cornell.
5. He enjoys a good practical joke. In a CW Connect interview, he revealed a prank played on "Privileged" co-star Joanna Garcia. "We played a joke on Joanna and we moved her car to a place that she could not find it and we all sat back and watched as she left and walked around the parking lot for 30 minutes and could not find her car, and came back and she was saying that someone stole her car and we told her the truth. But that was a good laugh."
6. He was an investment banker before he began his acting career. "I was slaving away at that and I had a really good time with it, but it got to the point where I said, 'You know, I had always dreamed about seeing what acting was all about and television,'" he told Starrymag.com.
7. He played basketball in high school, and told the Chicago Tribune in 2008 that he'd like to switch places with LeBron James for a day.
8. He's "really into" singer-songwriters, like Ray LaMontagne and Damien Rice, and is also a fan of Radiohead.
9. If he could play any historical figure, he'd choose John Wilkes Booth.
10. He played Paris Hilton's boyfriend in the 2006 straight-to-DVD flick "Bottom's Up," which Entertainment Weekly described as "funnier than its title."
BEFORE YOU GO
PHOTO GALLERY
Celebrity Babies 2014