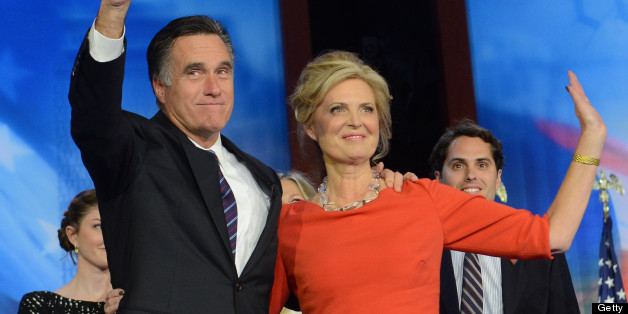 Ann Romney has a new cookbook coming out this fall, The Romney Family Table, so I talked to her at Book Expo America last week.
She revealed her go-to recipe (it happens to be Mitt's favorite) and she also talked about books.
When I asked her which book/author she recommended everyone read, she mentioned Charles Dickens. She was not the first author to give that answer to this question during BEA, but I admit that I found it a bit strange, considering Dickens's political views and his feelings about the rich and the poor. They're certainly counter to much of what Mitt Romney talked about during the 2012 election, as to me they seem wildly different to Mitt Romney's language about the 47%.
At the same time, I understand that our favorite books sometimes have nothing to do with politics. Heck, I was obsessed with Ayn Rand's The Fountainhead in high school and I really hope that that doesn't say too much about me.
WATCH the full interview: