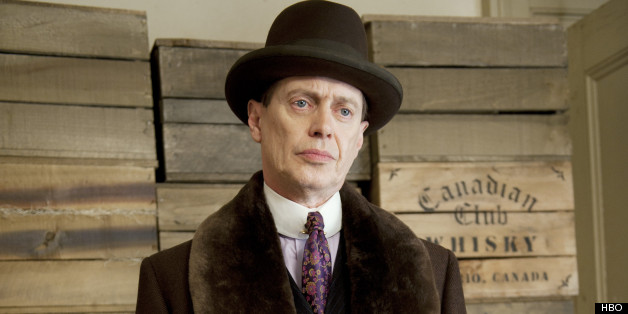 "Boardwalk Empire" Season 4 has a premiere date: Sunday, September 8.
Season 4 of "Boardwalk Empire" will run for 12 episodes in its familiar Sunday nights at 9 p.m. ET timeslot. Steve Buscemi returns as star Nucky Thompson.
HBO announced a several other fall premiere dates Thursday. Larry David's "Clear History" debuts on Saturday, August 10 at 9 p.m. ET. The movie stars David as a marketing executive at a start-up electric car company. He gives up his share of the company after an argument with his boss and subsequently loses billions of dollars. Jon Hamm, Bill Hader, Kate Hudson, Amy Ryan, Michael Keaton, Danny McBride, Eva Mendes, Philip Baker Hall and J.B. Smoove also star.
"Hello Ladies" kicks off on Sunday, September 29 at 10 p.m. ET. The comedy stars Stephen Merchant as a man searching for the woman of his dreams in Los Angeles.
"Eastbound & Down: returns for its fourth and final season on Sunday, September 29 at 10:30 p.m. ET. The series' fourth season starring Danny McBride will be eight episodes.
PHOTO GALLERY
2013 Renewal Index: Canceled, Renewed & On The Bubble Shows