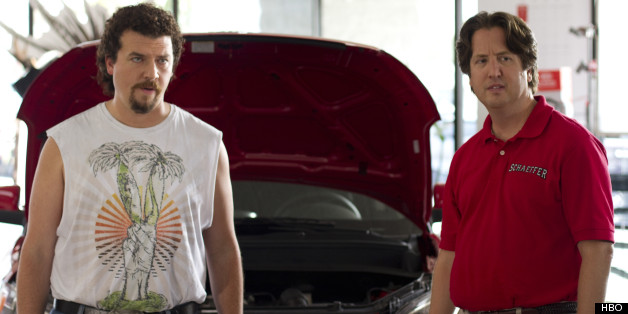 "Eastbound & Down" is ending ... again. HBO announced Thursday that the Danny McBride baseball comedy would be coming to a close after its upcoming fourth season.
In a press release that announced a premiere date for "Eastbound & Down" Season 4 (Sunday, September 29 at 10:30 p.m. ET), HBO also confirmed that this season would be the last installment in the Kenny Powers' saga. A source at HBO said they would have been happy to renew the show for a fifth season, but McBride and co. were ready to move on.
McBride has been hinting at the show's end for some time. In a July 2012 interview with Entertainment Weekly, he said, "HBO definitely wants us, and [co-creator] Jody Hill and I love writing for the show ... But there is other stuff we'd like to do. Both of us are ready to make jokes concerning people who don't have strange haircuts."
It was considered somewhat of a surprise when HBO renewed "Eastbound" for a fourth season in July of 2012. The comedy's Season 3 finale seemed like it was written as a swans ong: Kenny Powers reached the majors one last time, only to walk away from the game, fake his own death and return home to his longtime love April to become a family man.
The final season of "Eastbound & Down" premieres Sunday, September 29 at 10:30 p.m. ET on HBO.
PHOTO GALLERY
2013 Renewal Index: Canceled, Renewed & On The Bubble Shows
BEFORE YOU GO