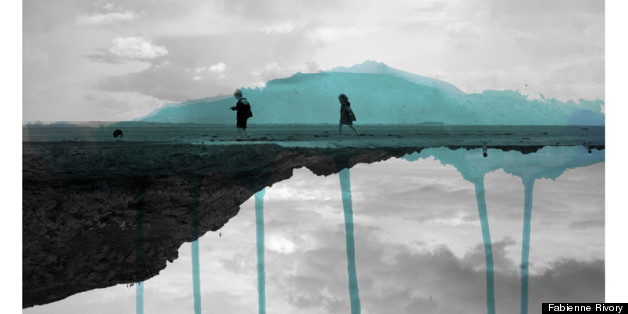 Need a creative way to transform your old, vintage snapshots? How about do like Fabienne Rivory, an artist who melds watercolor painting and retro landscape photography in a breathtaking project titled simply, "Miroir"?
Toying with perceptions of reality and the imaginary world, Rivory turns plain black and white images into perfectly accented dreamscapes, with just a dash of carefully placed paint.
"I collect photos of minimalist landscapes that I've taken throughout the years -- deserted nature and rather common views, where there sometimes appears a silhouette or a shape against the skyline," Riveny stated in an email to The Huffington Post. "These are landscapes that inspire me by their simplicity, their graphic strength and evocative power."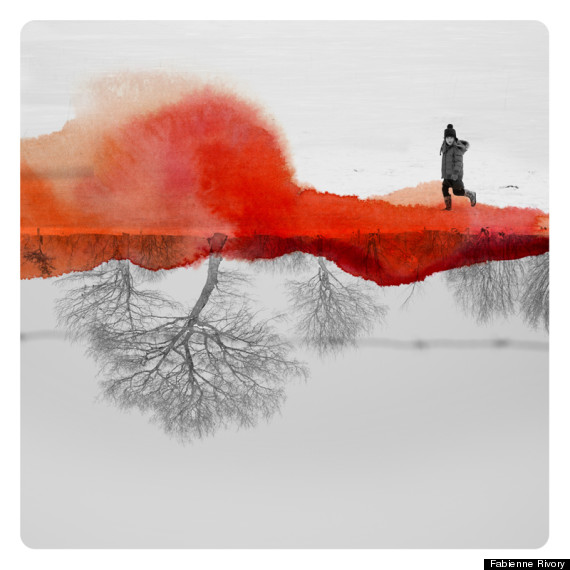 Dripping with vibrant blues and pinks, the reinvigorated artworks turn memory on its head, morphing pictures of the past into miniature constructed universes.
"I like to work with painting because it is a living material, it brings randomness, spontaneity and vibrancy to raw photographs and adds a new dimension to my images that helps us to escape."
Well put. Scroll through the images for more of Riveny's work in the slideshow below and let us know your thoughts on the lovely project in the comments.
PHOTO GALLERY
Fabienne Rivory's 'Miroir'