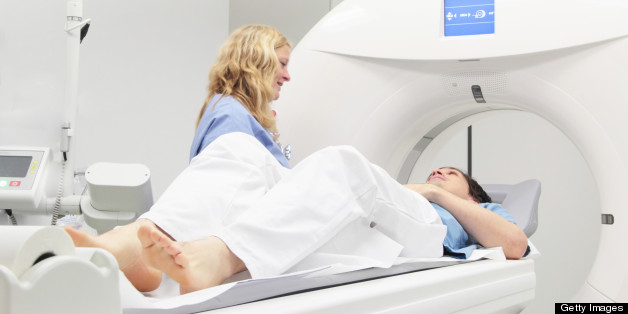 Hospital prices for outpatient procedures like clinic visits, magnetic resonance imaging scans and ultrasounds vary greatly from facility to facility and often are many times what Medicare pays, according to new data released by the federal government.
A patient in New York City would see a $1,580 charge for a type of ultrasound at New York University Hospitals Center -- the highest in Manhattan, Brooklyn, Staten Island and part of Long Island. NYU's charge is more than three times the lowest price in those areas: $484 for the same ultrasound at Brookdale Hospital Medical Center, in Brooklyn. The average charge in New York state is $918, and the average Medicare payment in $161.
Combined with last month's disclosure of prices for inpatient procedures at thousands of facilities, the hospital charges data released this week reveal an irrational system in which list prices at a hospital have practically no relationship to what competitors charge or what Medicare, the dominant payer of hospital bills, actually shells out for treatments and tests.
Few patients actually are asked to pay hospital list prices because they are covered by private health insurance or government programs like Medicare and Medicaid. Nevertheless, these data provide evidence that pricing in the health care industry doesn't work like it does in other sectors, where charges among competitors tend to be similar because they are based on underlying costs and driven by supply and demand. Variation in prices for health care services is common, but hospital charges largely were unavailable prior to these publications by the Centers for Medicare and Medicaid Services.
"A more data-driven and transparent health care marketplace can help consumers and their families make important decisions about their care," said Health and Human Services Secretary Kathleen Sebelius, in a written statement on the new report. "The administration is committed to making the health system more transparent and harnessing data to empower consumers."
Hospitals employ different methods of setting prices that may have little to do with their costs or competitive forces in their local markets. Medicare and Medicaid typically pay far below the list prices on hospitals' so-called charge masters and private health insurance companies also negotiate significant discounts. Over time, the relationship between hospital charges, their costs and what they get paid has gradually diminished even as prices continued to rise.
President Barack Obama's administration aims to create pressure on hospitals to reduce their prices by making them public, but the status quo appears likely to persist. Partly because so few people -- chiefly, those who don't have health insurance -- ever see these charges on their bills, hospitals are reluctant to undertake costly, time-consuming efforts to rationalize their prices.
The latest data made available by the Medicare agency consist of a selection of the average estimated charges for 30 outpatient procedures at hospitals from across the U.S. in 2011. The agency derived the figures from claims submitted to Medicare by hospital outpatient departments. The Medicare rates include co-payments and deductibles patients may have to pay.
The Centers for Medicare and Medicaid Services also published data showing how much Medicare spends on a state-by-state and county-by-county basis and the program's expenses for beneficiaries with chronic medical conditions at the county level.
The Huffington Post reviewed prices for three services: what Medicare calls a level two hospital clinic visit, the most frequently billed procedure; one type of MRI; and one kind of ultrasound. HuffPost analyzed charges for these procedures at hospitals in and around Manhattan, Los Angeles, Chicago and the Birmingham, Ala., area.
In Chicago, Swedish Covenant Hospital had the highest estimated average charges for all three procedures, with prices between two-and-a-half and more than four times the lowest prices in the city, the Medicare data show. For example, Swedish Covenant Hospital's price for a hospital clinic visit is $374. The lowest price in Chicago is $92, at St. Bernard Hospital, and the average Medicare payment for this service is $77 in Illinois.
Olympia Medical Center in Los Angeles charges $1,076 for a hospital clinic visit, which is more than 12 times the price at Burbank's Providence Saint Joseph Medical Center and more than five times the average price in California. On average, Medicare pays $89 for this service in California.
The ultrasound at Gadsden Regional Medical Center in Gadsden, Ala., carries a $2,150 charge, compared to $327 at Russell Medical Center about a two-hours drive away in Alexander City. Gadsden Regional Medical Center's price is more than 15 times the average Medicare payment in Alabama and more than twice the average estimated charge among hospitals in the state.
These prices don't allow for easy comparisons to what health insurance companies pay, however, according to Farrell Turner, a health care consultant with Warren Averett in Anniston, Ala., who worked for more than three decades in the hospital industry. Medicare pays for outpatient procedures by bundling services together into a single payment while private insurance companies usually pay for each line item separately, Turner wrote in an email.
One senior hospital industry lobbyist made a similar observation that the data emerging from the Centers for Medicare and Medicaid Services aren't useful to patients.
"CMS's release of charge information again misses the mark in providing price transparency to help consumers," Chip Kahn, president and CEO of the Federation of American Hospitals, said in a written statement. "We applaud efforts to promote transparency and quality information that enables better consumer choice. But consumers need the information on pricing that enables them to make these choices."
BEFORE YOU GO
PHOTO GALLERY
Health Care Reform Efforts Throughout History