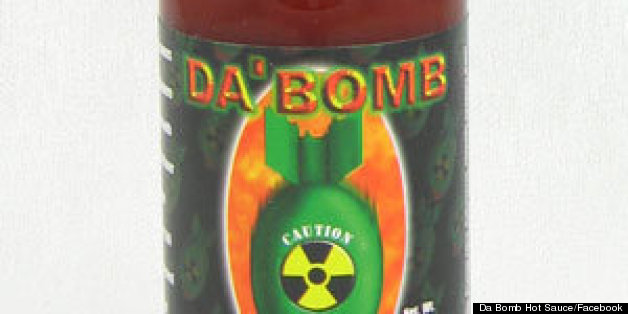 A suburban Chicago prankster faces five counts of misdemeanor battery charges after he spiked his high school cafeteria's marinara sauce with an "ultra" hot sauce not sold in traditional grocery stores.
According to the Chicago Tribune, three staffers were taken to the hospital on May 14 following reports of wheezing, couching, shortness of breath and rashes was reported at the cafeteria of Highland Park High School.
The staff members were hospitalized after inhaling the fumes from the fiery "Da' Bomb" hot sauce which a 17-year-old male student had covertly snuck into a container of marinara sauce, prompting one student who ate the sauce to warn cafeteria workers who pulled it from being served to others, according to ABC. The staffers were released from the hospital later that day without serious injuries and no students reported serious injuries.
The student's case will likely be referred to juvenile court later this week, NBC Chicago reports, and the incident has prompted school district officials to install security cameras in the cafeteria to help avert any similar pranks in the future.
According to the "Da' Bomb" hot sauce website, the sauce's spiciest variety reaches a heat level of 1,500,000 Scoville Units -- similar to that of law enforcement-grade pepper spray, ABC notes. Its description reads:
It's radioactive. It lays waste to all who dare set it off. Rated at 1,500,000 Scoville Units, it is not for direct consumption! Use as a food additive only – and no more than a tiny drop at a time. Warning: Do NOT eat this sauce straight out of the jar! You will die.
It is unclear which "Da 'Bomb" variety was used in the Highland Park incident.
BEFORE YOU GO
PHOTO GALLERY
School Lunches Around The World