Being a teenager is hard enough, so imagine being a teenager in the spotlight. Yikes!
Lucky for us, we don't have to imagine -- thanks to social media, we've got plenty of Hollywood teens sharing their every moment for the world to see. Though we find it mostly amusing and are all for freedom of expression, we do wish they'd learn to exercise a bit of judgement. Case in point: Ireland Baldwin's Twitter feed.
The 17-year-old aspiring model has been using the micro-blogging tool as any other teen would: To share with her friends, retweet and respond, post photos and vines. Only she's the daughter of two of Tinseltown's most famous actors, Alec Baldwin and Kim Basinger, and -- has nearly 37,000 followers -- she gets a tad more exposure than your average young woman.
Take these late-night Vines for example. Not the type of thing that makes sense the morning after, so in a few years? We're not so sure.
Startedvine.co/v/bLuqn0TI1Dh

— ireland (@IrelandBBaldwin) June 6, 2013
— ireland (@IrelandBBaldwin) June 6, 2013
— ireland (@IrelandBBaldwin) June 6, 2013
Hailey Baldwin GO TO SLEEP vine.co/v/bLzaZO5hPuH

— ireland (@IrelandBBaldwin) June 6, 2013
Same goes for this gem:
Is it just me or does Amanda Bynes look really pretty with short hair

— ireland (@IrelandBBaldwin) June 6, 2013
And these Instagram shots, also shared on Twitter: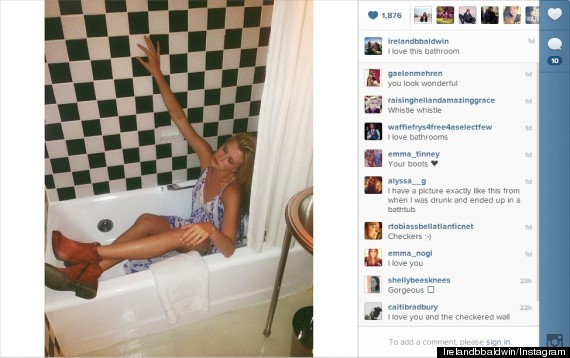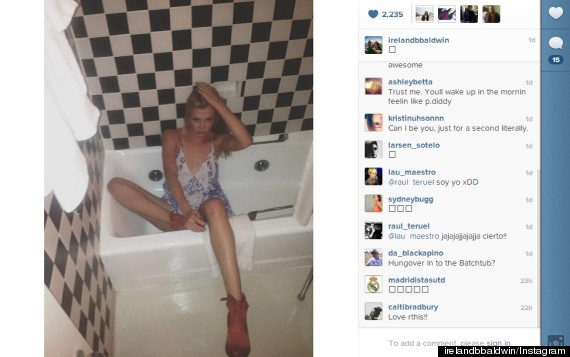 Our suggestion? Stick to what's safe. Selfies are clearly the norm:
Clearly I'm really happy twitter.com/IrelandBBaldwi…

— ireland (@IrelandBBaldwin) June 5, 2013
And a family that ducky-faces together, stays together: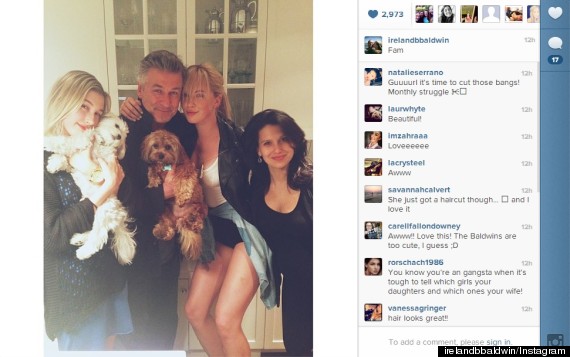 BEFORE YOU GO
PHOTO GALLERY
Celebrity Twitter TMI