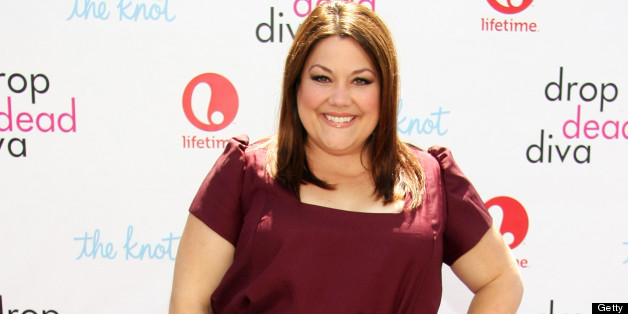 Josh Stamberg will be nowhere in sight in the upcoming season of "Drop Dead Diva."
The series regular has left his role as Jay Parker, a law firm managing partner, The Wrap reports. But his onscreen girlfriend Kim Kaswell (Kate Levering) will reportedly still be pregnant with Jay's child in the upcoming season.
According to The Wrap, Natalie Hall of "Pretty Little Liars" fame will guest star on the Lifetime series for two episodes as Britney, with details of the role being kept under wraps.
Aside from cast shakeups, the Josh Berman series had to undergo budget cuts in order to keep the show alive since "Drop Dead Diva" was canceled and quickly uncanceled earlier this year.
"Lifetime's decision to cancel 'Diva' was a business one, with network sources stressing at the time that they were open to reconsidering if Sony TV came up with a new financial model," Deadline reported in March.
According to Berman, the new financial model wasn't too difficult to come up with.
"As a fifth year series, we've already invested a great deal of money in our sets, sound proofing, and edit equipment," he told The Wrap. "Because these items have already been paid for in prior seasons, we have a natural way to save money this year. I truly believe that the production values in the upcoming season are our best yet. In the past, we spent our budget in very smart ways and it's paying off now."
For more on the "Drop Dead Diva," click over to The Wrap.
"Drop Dead Diva" returns on Sun., June 23 at 9 p.m. ET on Lifetime.
PHOTO GALLERY
Summer TV Guide