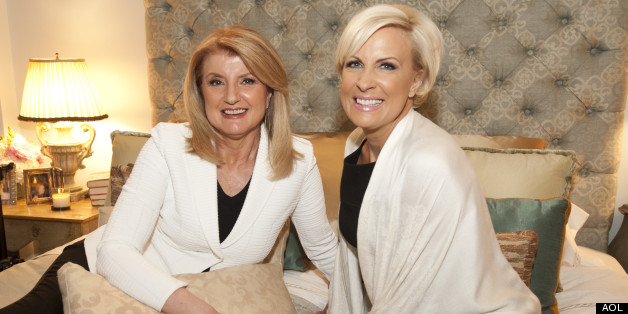 Media stars gathered to participate in The Huffington Post's first ever women's conference, "The Third Metric: Redefining Success Beyond Money & Power."
The Huffington Post Media Group president and Editor-in-Chief Arianna Huffington and MSNBC's Mika Brzezinski kicked off a day of discussions featuring the likes of Jill Abramson, Katie Couric, George Stephanopoulos, Joanna Coles, Joe Scarborough and more.
The "Today" show's Erica Hill moderated a discussion titled "Leaning In & Leaning Back," in which Glamour Editor-in-Chief Cindi Leive served as a panelist. "These work life issues are so much easier when you really love what you do," Leive said.
Later in the day, Abramson will serve as a panelist during a discussion on wellness, while Scarborough will weigh in during a discussion moderated by Brzezinski titled, "Do Men Get It?"
View the entire schedule for "The Third Metric" conference here. Click here to watch the conference live.
BEFORE YOU GO
PHOTO GALLERY
The Third Metric: Redefining Success Beyond Money & Power