What would a day in Celebrityville, USA be without one of their very own having an exciting/disturbing/frustrating paparazzi run-in?
Nicole Richie got a taste of the disturbing variety yesterday (June 6).
"This paparazzi dragged his poor, sweet little girl on my plane from NYC to LA. As he ran her off the plane, he dropped her ON THE FLOOR of LAX as she laid there, crying her eyes out.. Just to get his shot #Heartbreaking #FatherOfTheYear," she posted to Instagram.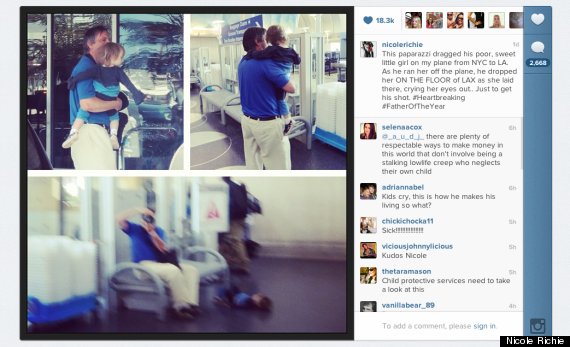 BEFORE YOU GO
PHOTO GALLERY
Nicole Richie