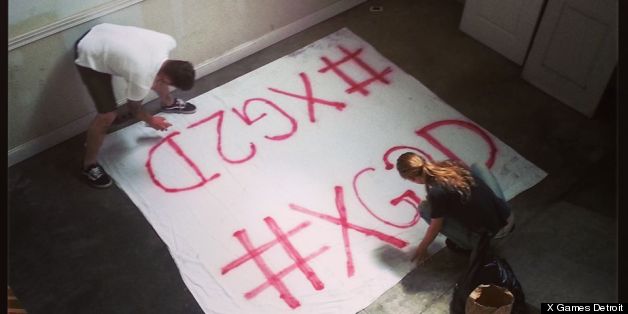 A group of Detroiters have come up with plenty of reasons why the Motor City is best suited to host ESPN's extreme sports competition.
In their pitch to the network they've tried to show the city has the venues, DIY attitude, unflagging excitement, and open arms needed to be the perfect spot for the 2014 through 2016 Summer X Games.
(The organizers of Detroit's X Games bid have also done an extreme amount of cost analysis, but let's ignore that for a second.)
With huge parties, an epic video and other hype, the organizers have shown off the Motor City's interest in the games. But now they've got numbers, too. The X Games Facebook page posted a poll Wednesday night, asking, where would you like to see the X Games? Choices include Charlotte, NC, Chicago, Austin and Detroit, the four finalists competing for the honor.
By early Thursday afternoon, more than 12,000 people had voted for Detroit, with Charlotte in a distant second with about 3,000 votes.
We can only hope that looks good to ESPN. If you can't wait to see BMX bikers riding around downtown Detroit, cast your vote on the X Games Facebook page.

BEFORE YOU GO
PHOTO GALLERY
Detroit Summer Concerts, By The Decades