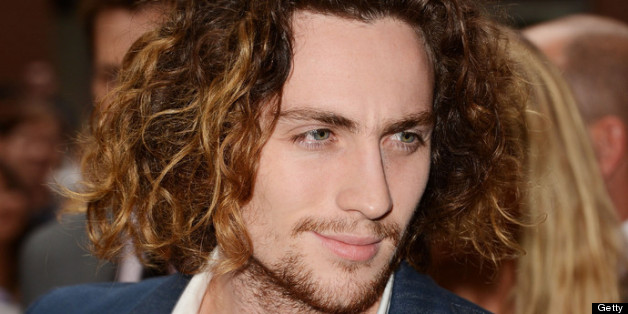 It looks like Quicksilver will appear in "Marvel's The Avengers 2" after all.
According to TheWrap, Marvel wants "Savages" star Aaron Taylor-Johnson to play the role of Quicksilver in Joss Whedon's highly anticipated blockbuster sequel. The news of Taylor-Johnson's possible involvement comes just two weeks after "X-Men" director Bryan Singer announced that Evan Peters would play Quicksilver in his comic book blockbuster, "X-Men: Days of Future Past."
How could Quicksilver appear in both franchises? Well, in Marvel's "X-Men" comic books, Quicksilver and his twin sister Scarlet Witch were the evil offspring of Magneto; as they grew up, the pair joined forces with The Avengers team to fight for good.
"If they want to use them in the 'X-Men' movies they could, if we want to use them in the 'Avengers' movie we could," Marvel president Kevin Feige said last year. "Marvel's The Avengers 2" is produced by Disney, while "X-Men" is under the Twentieth Century Fox banner.
The difference, however, is in the details. According to HitFix reporter Drew McWeeny, the version of Quicksilver that would appear in "Marvel's The Avengers 2" could not be referred to as a mutant. That term, as well as the fact that Magneto is Quicksilver's dad, are Fox-only character traits.
Regardless of those studio politics, it appears Taylor-Johnson is the top choice to play Quicksilver, a superhero who is known for his speed. No word yet on who would play Scarlet Witch, though Saoirse Ronan has been rumored as a possibility.
TheWrap was the first trade to publish Taylor-Johnson's status as front-runner; Deadline.com's Mike Fleming also reported that Taylor-Johnson is on the Marvel radar.
For more, head over to TheWrap. For information on what might prevent Johnson from actually starring in "Avengers 2," head to Deadline.com.
[via TheWrap]
PHOTO GALLERY
Celebrity News & Photos