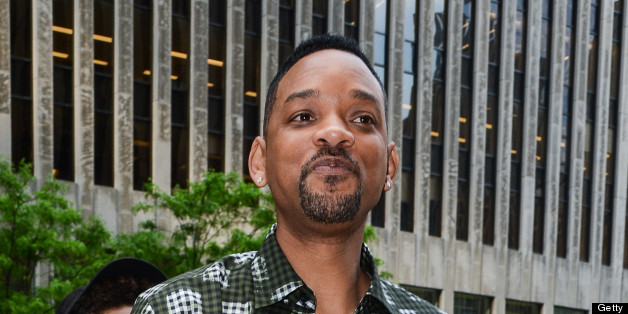 Will Smith made waves this week when he told Digital Spy that he might star in fewer blockbusters going forward.
"It's been an absolute necessity that the movie be a blockbuster, but I think I'm going to start moving out of that and finding more danger in my artistic choices," Smith said. Which is great, except Smith already had the chance to find "more danger" in his artistic choices. Back in 2011, it was reported that Smith was director Quentin Tarantino's top choice to play the title character in "Django Unchained." Smith turned the part down, however, because he didn't think it was big enough.
"Django wasn't the lead, so it was like, I need to be the lead. The other character [played by Christoph Waltz] was the lead!" Smith told EW.com earlier this year. "I was like, 'No, Quentin, please, I need to kill the bad guy!'" (In the film, Waltz's character does, in fact, kill the bad guy, played by Leonardo DiCaprio.)
Smith's loss was Jamie Foxx's gain: the Oscar-winning star played Django in "Django Unchained," which grossed over $400 million worldwide after its release last year. "I thought ['Django'] was brilliant," Smith said. "Just not for me."
Smith, of course, isn't alone in almost playing the part. Here are 22 other actors who almost made history in an iconic role.
PHOTO GALLERY
23 Major Roles That Almost Went To Other Actors
BEFORE YOU GO