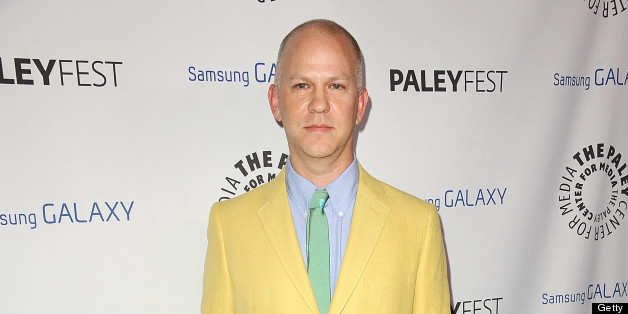 It looks like the upcoming season of "American Horror Story" could double up on the fear.
According to The Hollywood Reporter, an "American Horror Story: Coven" companion series is a strong possibility.
"I'd love to do it," FX CEO John Landgraf said of the show, which would likely take the form of a talk show. But don't think it'll be a rip off of AMC's "Talking Dead" and "Talking Bad," the spinoffs of "The Walking Dead" and "Breaking Bad," respectively. "We're thinking about it," Landgraf explained. "If we do it I don't think we'll necessarily do it the way AMC does, as a linear thing. We might do an online thing. We haven't made a final decision, but I think there's a decent possibility we're going to do something like that for 'Coven.'"
Talk of the "AHS" companion series first came up at Paleyfest when Landgraf said he had a few ideas, but declined to discuss it further.
"American Horror Story: Coven" will center on witches and witch hunts and Evan Peters -- who played Kit Walker in "American Horror Story: Asylum" and Tate Langdon in "American Horror Story's" debut season -- is sure the upcoming season will be even more horrifying than the seasons before it.
"I'm excited. I think it's gonna be really scary -- much scarier than last season -- and it's gonna be fun. It's going to be really fun to shoot. I'm recharged and ready to go this round," Peters told Golden Derby.
"American Horror Story: Coven" will premiere in October on FX.
PHOTO GALLERY
American Horror Story Season 2 Spoilers