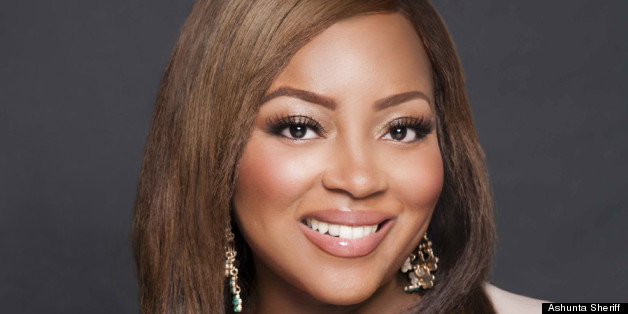 We've watched and admired makeup artist Ashunta Sheriff glam up Hollywood's brightest stars--including Alicia Keys, Janelle Monáe and Queen Latifah--for years, all the while wondering when she'd come out with her own collection of products for us mere mortals to snag.
Well, the time has come! The beauty industry veteran is set to launch her signature makeup line, Perfect Face by Ashunta Sheriff, June 8 on QVC. What started five years ago as an idea to streamline the process of applying makeup, is now a reality.
To ensure the highest quality, Ashunta is rolling out the collection one product at a time. First up? The dual Foundation and Brush.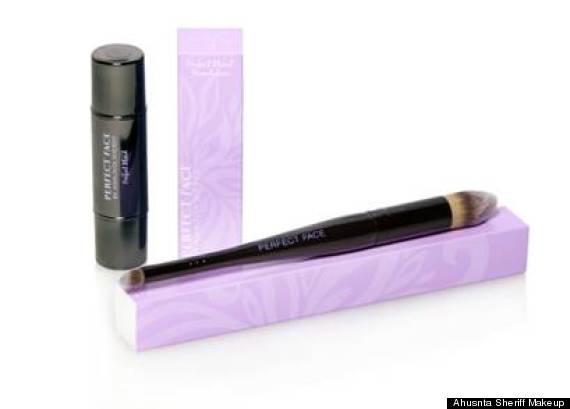 "This came about from being in the trenches. That's what I call what I do--I'm in the trenches with my celebrity clients and getting them ready for every major event and every television appearance," Ashunta told The Huffington Post. "From my experience I was always mixing foundations. It basically taught me that if I can find a product that had two shades in one, not only would my makeup kit be lighter but I could bring that same flawless finish to women at home."
The blending, sculpting and lifting set comes in 6 shades--fair light, medium, tan, deep and dark. With so many cosmetics on the market it's hard to standout, however Ashunta calls her new foundation a "game changer."
"The combination of having a duel-ended foundation stick and duel-ended brush doesn't exist. And although it's not necessarily reinventing the wheel, it's creating a new and improved wheel," she said.
Up next? A Duel-ended blush called "Day And Night," a beauty elixir spray and a bronzer. We might even get to see Ashunta putting her products to work on her celebrity friends via a WE tv reality show called "Hustle And Glow." The makeup artist is teaming up with her good friends and fellow glam squad superheros, stylist Wouri Vice and hairstylists Tippi Shorter and Ursula Stephen, to bring their fabulous careers to life. Sounds like a must-see.
In the meantime, make sure to tune into QVC tomorrow (June 8) at 7AM during "AM Beauty with Leah Williams" for Ashunta's big beauty launch.
Check out the slideshow below for more product shots and photos of Ashunta at work (and play) with her celebrity friends.
BEFORE YOU GO
PHOTO GALLERY
"Perfect Face" by Ashunta Sheriff