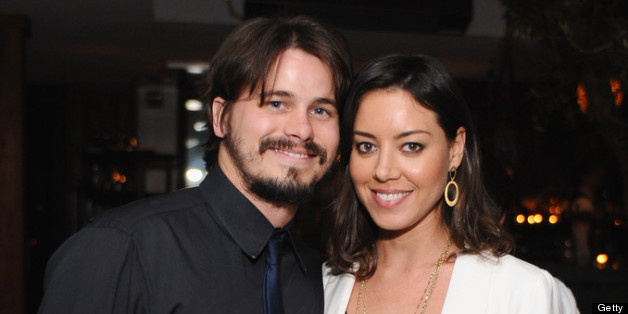 Not-at-all jokey people Aubrey Plaza and Jason Ritter want you to know smoking kills, especially when drugs are involved.
Just kidding!
The hilariously talented duo played around on Vine yesterday and Plaza posted this 6-second clip of Ritter trying to light up literal grass (not the kind you hide from your mom), which ends up killing him dead.
Plaza, 28, and Ritter, 33, both played in the 2012 movie "The End of Love" and though we wish there was some actual love between them -- not the platonic type -- Ritter is reportedly spoken for, and has been dating the same lady for the past ten years.
Plaza, who once said (joked?) she turned down Ryan Gosling, is up for grabs. Just, you know... Don't smoke around her.
@jasonritter smoking grass kills vine.co/v/bLKOrLg6mm3

— Aubrey Plaza (@evilhag) June 6, 2013
As a by the by, Mae Whitman, Ritter's costar on "Parenthood," is jealous.
@evilhag @jasonritter not Lovin how y'all are best friends now good night!

— mae whitman (@maebirdwing) June 6, 2013
BEFORE YOU GO
PHOTO GALLERY
Celebrity Drug Confessions