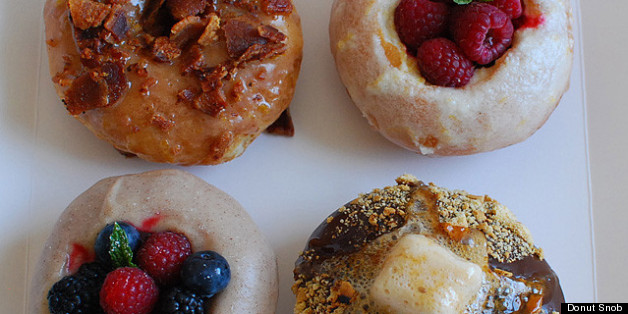 This story comes courtesy of Discover Los Angeles.
To honor National Doughnut Day, which is celebrated every year on the first Friday of June, we round up the best deep fried treasures in LA, the U.S. city with the most donut shops. Clearly, Angelenos have displayed their serious commitment to doughnuts (aka donuts), which originated in the 19th Century. Here are some of our favorite places to get our deep-fried donut fix.
PHOTO GALLERY
LA's Best Donuts 2013
Discover Los Angeles is the website of the Los Angeles Tourism & Convention Board. For more Discover Los Angeles guides, click here.